Mesto:
Beograd
Senioritet:
Senior
Datum postavljanja:
05.06.2017.
Rok:
20.06.2017.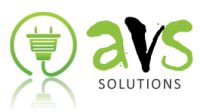 AVS Solutions develops applications via .NET platform. We possess extensive experience in developing Web and Windows business solutions. This experience has been gained working on projects for the Western European market through outsourcing, as well as numerous number of solutions which we develop and market ourselves. In the past few years, our team has implemented a number of applications in the field of business solutions related to the insurance companies, and also provided customer support and maintenance for the aforementioned applications. These applications are developed to the highest quality standards, which is affirmed through the eight-year collaboration with our partners.
We are looking for:
.NET C# Senior Developers
Belgrade
You would be a part of excellent development team working on mobile application development. These might include:
Working on different part of application, client side or server side
Performing analysis and feasibility of new modules and functionalities
Performing analysis, development, maintenance and documentation of applications
Participation in international development project
Acting as team lead
Working together with senior solution architect on software architecture and code design
Requirements:
You have a solid background in informatics / computer science
You are well experienced (minimum 5 years) in programming with .Net (ASP.Net, MVC, C#) using Microsoft Visual Studio family of products
Knowledge of SQL server 2012 or 2016
Knowledge of REST
Knowledge of test driven development, entity framework, multi-threading
Experience with Angular (1 and 2) and TypeScript
You are driven and able to work in a structured manner and immune to stress
You like working in a dynamic and professional team, in which you can both learn and work independently
You have good communication skills
Good verbal and written communication skills in English is a must
We offer:
Working within dynamic team on international projects in our Belgrade office
Growth potential
Extremely competitive salary package
Great environment for personal and professional development
Opportunities for additional professional training and take part in leading IT conferences in region
Challenging and interesting projects
Skilled and senior co-workers
Fully stocked kitchen (tea, coffee, fruits, sweets…)
Attractive office space on top location in New Belgrade
Possibility for international travel
Work in a new and modern setting with the latest platforms and tools
Deadline for applications: 20.06.2017.