Mesto:
Beograd
Senioritet:
Intermediate
Datum postavljanja:
22.08.2017.
Rok:
06.09.2017.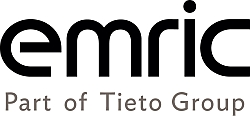 Open vacancy @ Emric Belgrade office for
.NET Developer
You as a candidate
Have obtained a Master or Bachelor university degree in Computer Science or have an extensive experience in .NET technologies
Have 3+ years of working experience in object oriented programming and .NET using C# or VB .NET
Are able to easily adapt to existing code and also eager to contribute with your suggestions
Have good knowledge of MS SQL server implementation and programming
Are experienced with TFS 2015 and have worked according to Scrum
Knowledge of TFS ALM processes (build, deploy, test)
Have used unit and automated UI tests
Speak and write excellent English
Are a real team player and also work independently
Your duties will be:
To design, develop, extend and maintain our leading windows solutions in Microsoft .NET. It is a unique opportunity to work on an enterprise project with installations across Northern Europe
Our Offer
You will enjoy a competitive salary with a long-term and clear career path
We offer you a dynamic company, leading in its competency domain, with clients interested to see you outperform
We offer you competent, friendly and honest colleagues, where values and result matter
Occasion to travel to Stockholm and meet and work with the colleagues from a multicultural team
Emric (part of Tieto group) is a leading Product and Service provider with a Nordic base and global presence. Our customers are banks, finance and leasing companies. We have a proven track record supporting the entire value chain for lending and leasing. Our customers benefit from reliable and high value solutions using our comprehensive Products and Services. We provide flexible sourcing options to meet our customers' needs.
Emric boasts a diverse client base consisting of many well-known global brands, and is part of Tieto group, which has over 14.000 experts in 20 countries.
To find out more visit www.emric.com and www.tieto.com
Note: Only desirable candidates will be contacted.
Deadline for applications: 06.09.2017.