Mesto:
Beograd
Datum postavljanja:
06.10.2016.
Rok:
04.11.2016.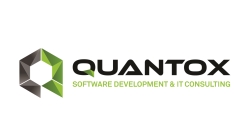 We are looking for
.NET Developer
As a valuable member of our team, you will be working closely with a team of highly skilled developers, on projects different scales.
Overall Responsibilities:
The Web Developer / Database Analyst will be responsible for managing [NDA PROTECTED]'s web site properties as well as working with our master database administrator in completing database initiatives ranging from running SQL counts, stored procedures, and appends. The role will also eventually take over the company's internal Internet advertising campaign "Admin System" which handles the scheduling, revenue tracking, client and partner reporting functions. The right candidate will be very versed and web and database technology and will be hungry to learn the Internet advertising industry. They will use their interpersonal skills to collaborate effectively with sales and business development teams to translate business requirements into effective systems. The successful candidate will also be comfortable working with software APIs to pull data into our database for performance and revenue reporting purposes. [NDA PROTECTED] is a team environment and all candidates need to excel collaborating in a team environment.

Web Development and Database Responsibilities:
Work with our web architect to understand and implement new functionality into our Admin System which handles our campaign scheduling, tracking, and reporting across all ad campaigns.
Assist our database administrator with routine SQL database queries ranging from list counts to more complex database programming tasks.
Manage our current portfolio of web properties that are content management sites; The current sites may need occasional updates and new sites may occasionally be developed.
Interact with our sales, operations, and executive team to gain a strong understanding of the interactive advertising industry.
Work with our IT administrator to ensure proper security methodologies are in place across our technical environments.
Campaign Deployment Responsibilities:
Work closely with our data team to perform diverse list queries and segmentations in an effort to target the right subscribers to the right ad / content combinations.
Identify opportunities to improve the current systems and processes based on our rapidly growing business requirements.
Work closely with our campaign deployment teams to assist in campaign setup during crunch times as well as to develop opportunities to leverage systems to improve our business processes.
Dive in and learn the business on special projects as opportunities arise.
Qualifications & Skills:
Bachelor's degree in IT, Computer Science, Software Engineering, Web Development or related field
2+ years of web development background in HTML, ASP, .NET platforms with strong database interaction
2+ years of SQL programming experience including basic stored procedures and web interaction with:
* SQL / My SQL, ETL (Export Load Transfer), SSIS 2008, SSRS 2008, SQL Queries
Understanding of API calls to pull data from partner software platforms
Working knowledge of content management systems such as WordPress, Joomla, or Drupal
Strong analytical ability, including experience working closely with user teams to gather and develop user design requirements to translate into a technical design.
Expertise developing and architecting solutions strategy through development, testing, and deployment phases;
Strong documentation skills are required.
Expertise in working in small projectbased or collaborative environments
Excellent presentation, summary and detailed reporting, and interpersonal skills
Interactive Marketing industry or other data intensive industry experience helpful (including optin and double optin interactive marketing environments and tools)
Proven ability to multitask, organize, manage time and prioritize tasks
Strong HTML experience required, with creative design skills a plus
Proficient in Word, Excel, and PowerPoint desired,
Highly motivated selfstarter, with very adept analytical skills
Excellent communication and problemsolving skills
Must be flexible, able to balance multiple projects concurrently and enjoy a fastmoving and evolving environment
If you are interested in becoming a part of our dynamic team, please send your resume electronically. Only shortlisted candidates will be contacted.
Deadline for applications: 04.11.2016.