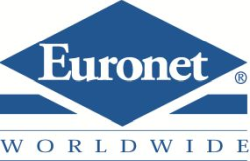 Euronet Worldwide Inc. (NASDAQ: EEFT) is a global leader for processing secure electronic financial transactions. Our products facilitate the movement of payments around the world and connect our partners - financial institutions, retailers and mobile operators - with their end-consumers both locally and globally. We process over one billion payment transactions originating on our global automated teller machine (ATM) and point-of-sale (POS) networks using our proprietary technology platform.
We are currently looking for a:
Application Support Analyst (level 2)
to join our team in Belgrade, Serbia
Euronet Worldwide is seeking for an Application Support Analyst as a member of the Application Support department to provide 2nd Level Technical Support for important Bank Office applications what are serving Euronet's production transaction processing environment.
Main Tasks and Responsibilities will be:
Fully understand the business, technical and operation requirements of the supported Back Office Applications
Provide 2nd level technical support for internal Back Office Applications – daily operation, user support, regular maintenance, version upgrade, project implementation
Participate and coordinate drive application enhancement and new development project, and commercial project implementations
Provide ad-hoc on-call support and cooperate with internal departments and with external SW partners and providers
Professional Requirements:
Fluent written and spoken English
1-3 years of working experience in similar IT support position
University/College degree in Computer Science, Information systems or equivalent
General knowledge of .NET language and basic Java script development
General knowledge of IT Security, MSSQL, Windows OS, MS Office
General Internet technologies and WEB application development skills
Interpersonal Requirements:
Teamwork; multi-tasking; good oral communication is a must.
High analytical and strong problem-solving skills.
Should be able to work in multicultural and geographically spread environment.
Ability to liaise with internal department and 3rd party vendors / developers.
Willingness to periodically travel and work from abroad (Europe)
Advantage:
Experience in EFT (Electronic Financial Transactions) and/or Banking IT
ITIL/ISO 20000 certificate.
Understanding of Web Applications (Apache/Tomcat, IIS)
Development experience (Java, .Net, ASP.NET)
Experience on Database Administration and SQL query (preferable MSSQL)
Experience in open source operating system (Linux OS)
Work experience in a multinational environment is an advantage
We offer:
Professional and international working environment
Opportunity to advance professionally, work with new technologies (eg VXLAN-MPBGP)
Competitive salary package
Euronet Services headquartered in Belgrade, Serbia is a wholly owned subsidiary of Euronet Worldwide, Inc., a U.S.-based company. Listed on NASDAQ as EEFT, Euronet has market capitalization of over $8.5 billion USD.
Only shortlisted candidates will be contacted.
Visit our website at: www.euronetworldwide.com
Deadline for applications: 31.05.2020.