Mesto:
Beograd
Senioritet:
Intermediate
Datum postavljanja:
08.09.2016.
Rok:
22.09.2016.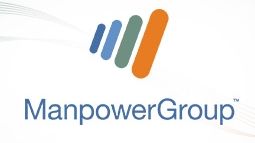 Manpower is a worldwide innovative forerunner and leader in the field of employment through the provision of services and workforce management solutions for clients and helping people in their career development with the aim of understanding the needs of the clients and candidates in the changing world of work.
On behalf of our client, a company specializing in software development, IT consulting and system maintenance for some of the world's largest companies, Manpower Serbia is searching for a motivated candidate to take the challenge and to successfully fulfil the position of:
ASSOCIATE PRODUCT MANAGER
Location: Belgrade
Main duties:
Working along with another Product Manager and providing our clients with an intuitive and scalable operational reporting solution
Continuously improving tmOne Reports' robustness and stability, expand its reach across all of the Company's markets, enrich the offering to include more and more value-add data and enhance the user experience, defining new intuitive and powerful features.
Responsible for understanding business requirements and translating them into product specifications, providing high quality requirements and technical specifications to ensure that value is being delivered to satisfy business needs.
This role involves building and maintaining relationships with key stakeholders in the business as well as in the Product, Engineering and Architecture departments.
Working closely with the Senior Product Manager to actively contribute to the shaping and definition of the long term Product Vision and roadmap in line with Company's strategic goals.
Providing effective communication to stakeholders throughout this process.
Candidate Profile:
Graduate degree, preferably in technology (IT, Computer Science) and fluent in English
Previous experience as a Business Analyst or Product Manager for a technology company
Relevant experience delivering quality data-driven analytics and reporting applications in a fast-paced environment
Some previous experience in operational reporting, Data Warehousing, Business Intelligence and Analytics or CRM
Previous experience as a report developer for fun, college, or work
Understand and grasp complex technical concepts and be comfortable communicating these to developers
Demonstrable expertise with data manipulation using Excel, SQL or any other data querying language
Previous experience of working within an Agile Scrum framework as a Business Analyst or Product Owner
Experience using Reporting and/or ETL tools such as Microstrategy, Business Objects or other enterprise BI platform is considered desirable
Flexibility in working with global teams across different time zones
Experience in the ticketing or e-commerce business is considered desirable
Experience of working within a multi-national, geographically distributed team environment is a plus
Analytical and a problem solver, and enjoy unravelling complex business questions and translating them into understandable, manageable, sizeable technology and data driven solutions that deliver value in a timely fashion
Clear and concise communicator who can express ideas persuasively and articulately with both business and technology leads at all levels of the organization
Able to communicate business and technical reasons behind important product decisions
Clearly understand and represent the unified product strategy and vision from the Senior Product Manager to ensure the vision is upheld by the roadmap
Balance competing priorities and manage multiple project requests at the same time whilst still meeting deadlines
Able to define technical specifications through clear, consistent and unambiguous user stories and acceptance criteria with any supporting documentation as required
Own and manage items on the product backlog, from inception all the way to delivery, supporting their roll-out and championing adoption
Hands on. Passionate. Persistent. Creative. Easy to deal with. Gets things done
The selection process is taking place NOW!
If you consider yourself appropriate for this position, we invite you to apply for the position through our website
www.manpower.rs, advert ID #1690
Deadline for applications: 22.09.2016.
Manpower is an Equal Opportunity Employer and considers applicants for all positions without regard to gender, marital status, national origin, age, creed, religion, race, color, ancestry, sexual orientation, physical or mental disability.
All applicants will be informed and shortlisted candidates will be invited for an interview.