Mesto:
Beograd
Senioritet:
Intermediate
Datum postavljanja:
03.01.2018.
Rok:
18.01.2018.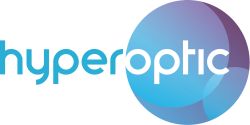 BI Analyst
Belgrade
Hyperoptic is the largest 1 Gig residential broadband provider in the UK. Over the past 5 years we've grown from a small team of people with a simple idea, to a larger group of people executing the idea with a simple focus – efficiently bringing 1 Gig broadband to urban areas across the UK.
As we continue to evolve our strategy we are looking for people who believe in reliability, intelligence, zeal, and excellence. If you are looking for an exciting challenge that is rewarding and enjoyable then read on…
The mission
Hyperoptic is more than just an internet service provider; it also installs its own fibre infrastructure into multi-occupancy buildings, bringing the UK's fastest internet speeds to users. Your mission will be to help us create a Centre of Excellence for all BI reporting at Hyperoptic.
Experience
We are looking for a BI Analyst with emphasize on Data Visualisation. The ideal candidate should be able to manage Business Intelligence and Visualisation solutions (Tableau) that will accurately and insightfully present data. This should enable stakeholders to make key business decisions with precise and well-presented data.
The BI Analyst will gather requirements from stakeholders for reporting needs and design, develop, test, and maintain complex operational and analytical reports. This role requires the ability to implement new processes, and knowledge of business intelligence best practices.
Reporting Line
Reporting to the Data Team Manager, you will have the chance to make the role your own and help bring high speed broadband to our customers across the UK.
Responsibilities and duties will include:
Extends and promotes capabilities of Enterprise BI platform (dashboards, Reports and User Stories).
Gathers functional report requirements, and translates requirements into reporting solutions.
Develops an in-depth understanding of underlying data, data structures, and business uses to ensure reports meet client needs.
Establishes and maintains standards for Business Intelligence products.
Creates technical documentation of report logic and processes.
Administers and maintains Enterprise BI platform (publish, optimise, schedules reports; create folders and dynamic prompts).
Collaborates with Subject Matter Experts. Works with developers and analysts to understand changes that will impact reports.
Works with peers to develop coding and report writing best practices.
Rapidly adapts to changing business requirements, and efficiently acquires and utilizes new skills in response to such change.
Develop and execute database queries and conduct analyses upon requests.
Person specification:
(Essential and desirable)
Experience with Data Visualisation Packages (e.g. Tableau)
University Degree or equivalent work experience (preferably FON, ETF, MATF, etc.)
Strong analytical, conceptual, and problem-solving abilities
Familiarity with backend ETL for data extraction & building data model, including knowledge of SQL and databases
Fluent in written and spoken English
Ability to multitask and work in fast pace environment
Excellent attention to detail
Ability to effectively cooperate in an international team and communicate with international customers
The candidate should be able to learn new technologies, especially if his/her knowledge in the mentioned technologies does not comply with the required criteria
Hyper Standard: RIZE Values
Value
Reliability
Intelligence
Zeal
Excellence
Principle

Deeds are more important than words

Use your brain at every opportunity

Demonstrate passionate determination

Quality separates us from the competition

Behaviour

Do what you say you will to customers, stakeholders, and colleagues

Overcome challenges, ask questions & consider alternatives.

Go above and beyond
to make things happen

Double check work & don't make the same mistake twice
The role will be based in Belgrade Office. The successful candidate will be offered a monthly salary and participation in a company incentive scheme.
If this role is of interest and you believe you've got what it takes to be a part of a fast-paced and energetic business, we'd love to hear from you.
Rok za konkurisanje: 18.01.2018.