Mesto:
Beograd
Senioritet:
Intermediate
Datum postavljanja:
06.08.2018.
Rok:
21.08.2018.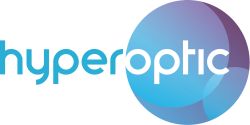 BI Developer
Belgrade
Hyperoptic is creating waves within the broadband market and with more surfers riding the waves of 1Gbps broadband speeds – the business is growing fast. If you're looking for an exciting challenge that is rewarding and enjoyable then read on….
We are looking for BI Developer who will be a part of the team responsible for our End to End BI Solution. Reporting to Data Team Manager, your mission will be design of the data model's development, testing, maintenance and support the data warehouse.
Responsibilities:
Use ETL tools to load data store(s)/ data warehouse(s)/ data mart(s)
Perform tests and validate all data flows and prepare all ETL processes according to business requirements
Document all test procedures for systems and processes and coordinate with business analysts and users to resolve all requirement issues and maintain quality for same
Perform root cause analysis on processes and resolve production issues
Validate all data and perform routine tests on databases and provide support to all ETL applications
Translates business requirements for reporting and analysis into good technical data designs. Maintains technical specification documentation for all reports and processes
Continuously develop data models within the data warehouse, as well as an understanding of supported business domains
Collaborate with cross functional teams to gather and document BI requirements
Analyse BI requirements and design/develop Reporting solutions to support standard reporting, dashboard and self-service environment
Analyse requirements and architect appropriate solutions, with detailed design documents
Review current architecture and recommend changes as appropriate
Collaborate with stakeholders to define the business layer and presentation layer of the BI Model that is business friendly and supports a self-service environment
May construct data models, data dictionaries, and report glossaries
Required Qualifications:
University Degree, preferably FON, ETF, MATF, etc
Equivalent combination of experience, education and training will be considered
The candidate must also have a proven and successful experience working with ETL concepts of data integration, consolidation, enrichment, and aggregation. Familiarity with Matilion and Pentaho is a plus
A suitable candidate will also have a strong demonstrated understanding of dimensional modelling and similar data warehousing techniques as well as having experience working with relational or multi-dimensional databases and business intelligence architectures
Demonstrated ability to write SQL/TSQL queries to retrieve/modify data
Knowledge in Redshift– advantage
Proven ability to work with less senior staff for guidance in solution delivery.
Strong understanding of BI concepts & tools
Ability to abstract a concept into a series of lifecycle components and events
Ability to manage multiple priorities, and assess and adjust quickly to changing priorities
Creative, problem solving oriented thinking
Hyper Standard: RIZE Values
| | | | | |
| --- | --- | --- | --- | --- |
| Value | Responsibility | Intelligence | Zeal | Excellence |
| Principle | Make sure we act on our commitments | Use your brain at every opportunity | Demonstrate passionate determination | Quality separates us from the competition |
| Behaviour | Take ownership until what we've said will happen to customers, stakeholders or colleagues actually happens | Overcome challenges, ask questions & consider alternatives. | Go above and beyond to make things happen | Double check work & don't make the same mistake twice |
The role will be based in Belgrade Office. The successful candidate will be offered a monthly salary and participation in a company incentive scheme.
If this role is of interest and you believe you've got what it takes to be a part of a fast-paced and energetic business, we'd love to hear from you. Please send your CV electronically.
Deadline for applications: 21.08.2018.