Mesto:
Beograd
Senioritet:
Intermediate
Datum postavljanja:
08.09.2016.
Rok:
23.09.2016.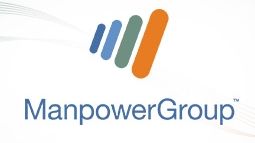 Manpower is a worldwide innovative forerunner and leader in the field of employment through the provision of services and workforce management solutions for clients and helping people in their career development with the aim of understanding the needs of the clients and candidates in the changing world of work.
On behalf of our client, a company specializing in software development, IT consulting and system maintenance for some of the world's largest companies, Manpower Serbia is searching for a motivated candidate to take the challenge and to successfully fulfil the position of:
BI SOLUTIONS ARCHITECT
Location: Belgrade with international travel
Main duties:
Develop a vision for the architecture of our reporting product to ensure it can meet current and future business needs in the most economical and efficient way possible
Work closely with Engineering to ensure that changes implemented into the system are done in a strategic manner, and fit the longer term technical vision for the product
Act as a technical leader to the engineering team, providing advice and support on best practices and methodologies around data integration, big data, and BI technologies
Work closely with Product to understand their business requirements and ensure alignment between Product and Engineering. Ensure business requirements are translated into the technical vision.
Work closely with the development team in proposing and driving POCs, investigating tasks and actively participating in their resolution. Ensure that the developers are able to realise the architecture and vision of the solution in line with the reference architecture
Collaborate with the development team to build and maintain design artefacts.
Through the technology radar process, guide the technology choices of the software engineering teams with an aim to maximize standardisation and reuse.
Stay current in the technology landscape and evangelise new and appropriate technologies.
Evangelize the architectural vision, making engineering groups feel part of the whole picture and able to relate their work to our long-term strategic goals.
Candidate Profile:
You have a solid grounding in software development with a focus on delivery (Essential).
You have a strong background working with data, reporting and analytics (Essential)
You are detail-oriented with exceptional organization and negotiation expertise (Essential).
You have demonstrable presentation skills (Essential).
You have a professional presence and are an effective communicator (Essential).
You are able to justify technical decisions against business need to a non-technical audience (Essential).
You are a self-starter with very strong and proven collaborative skills (Essential).
Experience of architecting complete reporting solutions, including data integration and business intelligence aspects (Essential).
Has worked with a range of database technologies, including but (not limited to); Relational databases (such as SQL server, MySQL, Postgresql), document databases and object stores, and full-text indexes (such as ElasticSearch, Solr) (Essential).
Has worked with data integration technologies, including ETL solutions (Talend) and message queues (Kafka, Active MQ) (Preferred)
Experience in performing data modelling & performing data management (Preferred).
Must have a good understanding of service technologies – SOAP/REST etc. (Preferred).
Experience of Service Oriented Architecture (Essential) and an understanding of Domain Driven Design (Preferred).
A good understanding of Agile Development Methodologies, Continuous Integration and Continuous Delivery (Preferred).
The selection process is taking place NOW!
If you consider yourself appropriate for this position, we invite you to apply for the position through our website
www.manpower.rs, advert ID #1692
Deadline for applications: 23.09.2016.
Manpower is an Equal Opportunity Employer and considers applicants for all positions without regard to gender, marital status, national origin, age, creed, religion, race, color, ancestry, sexual orientation, physical or mental disability.
All applicants will be informed and shortlisted candidates will be invited for an interview.