Mesto:
Beograd
Senioritet:
Intermediate
Datum postavljanja:
06.12.2018.
Rok:
21.12.2018.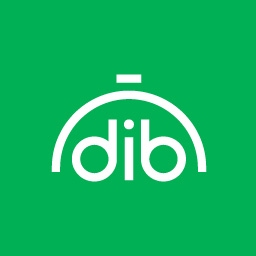 DIB Services
DIB Services is a digital innovative company based in Sweden, creating and providing unique and innovative dynamic pricing solutions based on analytics. Customers use our solutions to find best services to an optimal pricing on the market. Our company was in 2015 awarded first prize in Sweden's leading competition for business ideas and start-ups, Venture Cup.
We are a well-financed and stable start-up that has been running over the last two years. Behind us we have a renowned board with the most successful people in the Swedish business community – ensuring stability and long-term commitment.
DIB Services has recently extended its business and opened a key hub in Belgrade – which we are growing rapidly. We are looking for enthusiastic and creative future colleagues who would like to become a key part of the next big innovation from Sweden after Skype.
Back-End Engineer
Belgrade
We are looking for thoughtful, well-rounded back-end engineers to join our team and help build applications that millions of people will use every day to find services to an optimal pricing. You will play an important part in our engineering practice, implementing new features, improving performance, and building great applications. Above all, Your work will impact the way the world experiences pricing.
What You will do
Collaborate closely with a small, autonomous team of Swedish and Serbian developers, designers, and product owners to find end-to-end solutions to important problems
Implement these solutions, adhering to development best practices
Help Your team solve problems in a way that makes sense for users and our codebase
Join other developers and help to shape the direction of development at DIB
Work from our awesome office in Belgrade - we offer relocation packages if You do not currently live there
You will work with several web technologies and tools, including: Java, Spring (Spring framework / Spring boot), Hibernate, MySQL, git (bonus skills to have but not necessary would be in Javascript and Angular.js)
Work in an environment that supports Your individual growth
Who You are
You have a deep understanding of modern Java development
You know how to write readable, maintainable, performant object-oriented Java
You are experienced with the development tools mentioned with at least 3 years of experience
You care about quality and You know what it means to ship high-quality code
You love learning, working and growing as a team
Excited about working with many technologies across the stack
You have a good attitude to diving into code or systems that You don't have knowledge about and are experienced in Unix/Linux environments.
You have good understanding of data structures and algorithms, and understand how to apply them to design pragmatic solutions
What can DIB offer You
We can offer You a role in a highly innovative environment in a company with great outlook.
You will be able to work on Your own projects and be part of an excellent team. The leadership and the board consisting of some of the most prominent people in the Swedish business community will support You whenever You feel the need to have their take.
Competitive compensation, with pension and medical insurance included
High focus on personal growth through training and education
Team building, conferences and events
Modern offices in Belgrade, with high-class amenities
Possibility to travel and work in Sweden
High focus on achieving Your personal and professional goals
Please reach out to us by sending a short personal letter about Yourself and Your CV electronically or if you have any questions please contact Darko Miladinovic at +381 62 242 255.
We are looking forward to You becoming a part of DIB!
Rok za konkurisanje: 21.12.2018.