Mesto:
Beograd
Senioritet:
Intermediate
Datum postavljanja:
11.01.2017.
Rok:
26.01.2017.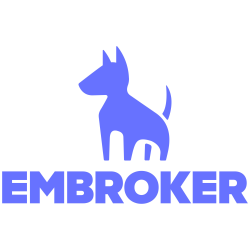 Title:
Backend/Go Developer
Location: Belgrade, Serbia
Reporting to: Chief Technology Officer
Status: Full Time


About Embroker
Embroker is a Silicon Valley venture funded startup that is building the future of commercial insurance, a $5T global industry. Founded in 2015, Embroker has already been named one of the innovators shaping the future of finance by Goldman Sachs and one of the startups disrupting trillion-dollar industries by CNBC. Headquartered in San Francisco, Embroker has additional offices in Chicago, Boston, and Belgrade.
Our team is a diverse group with extensive experience in insurance, engineering, product design, sales, and marketing. We work hard, we have fun solving hard problems, and we're pushing the boundaries of what was thought possible in our industry.
We're looking for talented, obsessive people to join us in building the world's first next generation insurance company. We promise hard work, the opportunity to work with superstars, continuous improvement, and massive upside for those able to contribute and grow with the company.
Interested in helping to reinvent an industry? We'd love to hear from you.
About the position
Backend Developer will join our development team working on the server-side of the Embroker software platform, including such topics as: restful apis, business services, data layers, document management, carrier integrations, and more.

Main language used is Go/golang, but previous experience with Go/golang is not required.
Desired qualifications
Proven experience building scalable server side components. Experience with Web servers, REST APIs, SQL
Excellent knowledge and proven experience with at least one major object-oriented programming language (C++, C#, Objective-C, Java, Python, Ruby…)
Knowledge of relevant theoretical concepts (algorithms, data structures etc.)
Self-driven, with a passion for computing systems and high quality coding
Good knowledge of English language, conversational and written
Salary Range
Very competitive, per qualifications
Deadline for applications: 26.01.2017.