Oglas je preuzet sa sajta poslodavca i nije proveren od strane sajta HelloWorld.rs

Job listing has been deactivated.

Mesto:
Beograd
Senioritet:
Intermediate
Datum ažuriranja:
19.07.2017.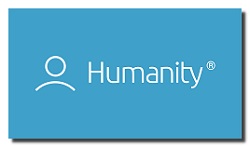 Business Intelligence Engineer
Full-time, Belgrade
Humanity is a cloud-based workforce management software fueled by a commitment to innovation, iteration, and a customer-centric approach. Our platform brings together usability, smart design, and custom features to help managers and employees better organize and stay connected through our evolving suite of apps. Headquartered in San Francisco, with offices around the globe, we are connected by a culture that promotes creativity, teamwork, and transparent leadership.
We are looking for a Business Intelligence Engineer to join our Belgrade team of 60+ creative and talented people. This person will be responsible for enhancing and maintaining ETL processes, reporting applications and data warehouse.
We're looking for BI Engineer with a background in ETL, Data warehousing and with passion for business intelligence and continued growth. As a member of Analytics team, Engineer will actively participate in designing, developing, and maintaining enterprise-level BI&A applications as well as provide analysis based on that data.
Duties and Responsibilities:
Create and enhance data structures to support BI&A solutions.
Develop and maintain ETL workflows.
Explore the data to answer key business questions and support ad hoc requests for data using SQL programming.
Build reports and dashboards to give our leadership team constant visibility into the health of the business.
Maintain a strong working understanding of Humanity's business, in order to uncover new opportunities for high-value reporting and analytics.
Requirements:
At least 2+ years of experience with business intelligence technology, processes and analysis
BS/BA degree in Engineering, Mathematics, Economics or other quantitative field strongly preferred;
Knowledge of SQL, database development and ETL techniques;
Ability to understand complex data sources;
Proficiency in English language;
Entrepreneurial personality with a team mentality, and self-motivation;
Quick, enthusiastic, with excellent organization skills;
Exceptional analytical skills with extremely high attention to detail;
Experience with Pentaho, Redshift and/or Tableau is a plus.
What you can expect:
Competitive salary;
Modern offices in Central Belgrade;
Flexible working hours;
A creative and fun working environment;
Private health insurance;
Company sponsored trainings, workshops, education and team buildings.
Deadline for applications: 22.07.2017.
Job listing has been deactivated.

Apply here