Oglas je preuzet sa sajta poslodavca i nije proveren od strane sajta HelloWorld.rs

Job listing has been deactivated.

Mesto:
Beograd
Senioritet:
Senior
Datum ažuriranja:
07.08.2018.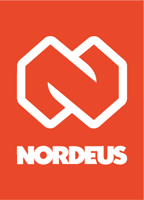 Creative Director
Location: Belgrade
Nordeus stunned the games industry in 2010 with the release of Top Eleven, .the world's most popular mobile sports game, with well over 180,000,000 downloads to date. We also have four other games with triple-A values that are in development across different genres, in various stages of production.
Based in Belgrade, Nordeus has embarked on strategic growth and is expanding in key areas. We are self-funded and profitable with no outside investors or borrowing. All of the original founders are still onboard and involved in producing games. Nordeus has world-class ambitions in game development and we have established an excellent hiring process to facilitate these ambitions.
Belgrade, called "a hidden highlight of Europe" by Rough Guide, is a proud, confident, and swiftly progressing city. It truly is one of Europe's up-and-coming locations. Life is particularly good for families with excellent international schools and nurseries.
What you will be doing:
Nordeus has world-class ambitions in both game development and hiring. We seek another exceptional Creative Director to set the bar high for design as well as raise overall creative quality across our team. You will have oversight of the work designers and be instrumental in increasing this talent pool with high-quality hires.
The Creative Director is the heart of the project. Bringing triple-A quality to the design discipline, you will mentor and lead not just the design team but also keep the rest of the company informed of all the innovative and inventive design challenges we are working on. You will bring your skills to mentoring and coaching the designers, developing skill-sets, generating insights and solving problems.
This is an exceptional opportunity to join one of Europe's most successful studios as its growth reaches a critical point of inflection.
Responsible for the creative direction of a game project
Overseeing any high-level decisions that affect how the game plays
Work in collaboration with Art Directors to ensure that the general visual direction is in line with the product
Collaborate with company leadership to define creative strategy and future planning
Work across the entire studio to brainstorm game and feature ideas as well as guide team to strengthen current ones
Evangelize game ideas to the studio and generate excitement and enthusiasm among the team
Build a collaborative relationship with each development team
Participate in design brainstorm sessions
Continue to grow the studio, working on hiring designers and other creatives as well as guiding and mentoring the current team as it grows
What you should have:
12+ years of direct game development experience. Proven success from previously released titles and relevant experience in achieving results via strong leadership
At least one title launched/shipped in a Creative Director role
Sensitivity to mass-market audience appeal, and the ability to innovate within it
Passion for playing and making games and an excellent understanding of what makes them fun
Strong knowledge of video games, both current and historical, across all platforms
Solid understanding of popular mobile games and the design mechanics that work well within them
Strong affinity for and understanding of free to play mechanics and economies
A deep and inspirational understanding of the role, allied to a positive, upbeat outlook. You understand the importance of making the people around you dream of making incredible experiences. You understand the need to smile in the face of adversity.
Match game quality goals and scope to coincide with schedule, staffing plan and budget
Improve design processes and practices to increase quality and accuracy
Outstanding communication skills. Excellent pitching and public speaking skills
Possess a deep understanding of the bigger picture of game development, including the impact of their decisions with respect to financial outcomes
Able to inspire artists, programmers, producers, and marketing staff to make the highest quality product possible
Experience having operated at a senior level as a Lead Designer or Creative Director across several critically acclaimed games
Softology:
Please provide us a list of games you have worked on along with your role in the title and any metacritic scores available.
Deadline for applications: 07.08.2018.
Job listing has been deactivated.

Apply here