Oglas je preuzet sa sajta poslodavca i nije proveren od strane sajta HelloWorld.rs

Mesto:
Beograd
Senioritet:
Junior
Datum ažuriranja:
06.12.2016.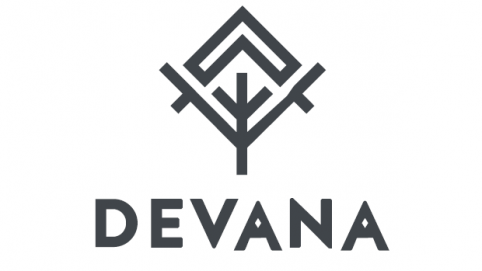 We're looking for passionate, patient and highly committed WordPress experts to join us on our quest for happiness!
"How can I help people?" – More than a simple credo, for Customer Happiness Engineers it is a thought that always prevails and keeps them going forward.
At Devana Technologies, we are well aware of what providing Customer Support actually means. Our support team is our first line of defense, always in direct contact with our clients, accountable for the first impression, support, sales, customer retention and clients' feedback. This is the reason why our team cannot fall under the simple "Customer Support" label; there is a much wider term which we use and that is Customer Happiness.
We are very picky when it comes to choosing new members for our Customer Happiness team. Apart from possessing a wide array of WordPress related knowledge, they also need to have awesome English skills and above all – empathy, deeply rooted inside their personality.
Customer Happiness Engineer
Belgrade
AS A MEMBER OF THE TEAM, YOU WILL:
Have the opportunity to help a large number of people who use our services. The biggest focus will be on our ManageWP product, and as you progress you'll also have a chance to work on other products we are currently developing.
You'll be in a constant communication with our clients, assisting them with any problems they have, acquiring their feedback and helping us enhance our service even more.
You'll learn, surrounded by the people willing to help if you ever get stuck anywhere. We embrace our colleagues as our family and we are always there for each other.
Open and honest communication is something we cherish the most, so we expect nothing less from you as we consider it to be the very foundation of any relationship, especially a business one.
This is a stepping stone! From Customer Happiness team, you can advance to any other area that you wish. With a deep understanding of our clients' needs, you'll be able to develop an even better software, marketing strategy or even another product! As I stated earlier, it all depends on you and how much time you wish to devote yourself to the cause.
You are:
Great with both written and spoken English
Not afraid of being in a direct contact with customers and having patience for them
Committed to the job and having no problem working night shifts and weekend shifts
A team player
Empathetic and possess a selfless attitude
Willing to learn new things every day and ready to advance your knowledge
Familiar with WordPress, PHP, HTML/CSS
Ready to jump into FTP, cPanel and MySQL
A plus if you are used to working with Linux servers and wamp/xampp
Surprise us with:
Do you have an active blog? Show us.
What online communities have you contributed to? Send a link to your profile there.
What books have you read about customer service? What did you think of them?
Are you driven to achieve? Tell us about an accomplishment in your life, personal or professional, that you're proud of.
Have you been part of an amazing customer support experience? Tell us what made it memorable
Apply here