Mesto:
Beograd
Senioritet:
Intermediate
Datum postavljanja:
26.01.2018.
Rok:
25.02.2018.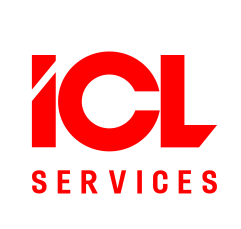 We are looking for a:
Customer Solution Architect
(Cloud, Messaging & collaboration systems, Corporate Mobility, Classical and virtual managed systems)
Belgrade
We offer:
Full time employment contract
Comfortable smart office in B2 building (Balkanska, 2)
An opportunity to work on challenging projects with some of the world's largest companies
A high level of independence in professional duties – we will rely on your opinion and personality
Professional education and certification
Professional international team with more than 40 architects ready to cooperate and share experience
Responsibilities:
Work as a member of End User Services Consulting team
Participate in pre-sales activities as technical consultant (defining solution approaches, delivering cost estimations, customer presentations)
Design and implementation of the infrastructure solutions in workplace area, including Windows 7/8.1/10 workstations and their deployment methods, cloud & hybrid messaging and collaboration solutions (Office 365), cloud managed workplaces managed by EMM (Enterprise Mobility Management) solutions like Microsoft Intune/EM+S, VmWare AirWatch and others, virtual desktops environments (Microsoft RDS/VDI, Citrix XenApp/XenDesktop, VmWare View), Software Asset Management/License Management, Identity & Access Management
Participation in new services development
Requirements:
General requirements:
English – Intermediate and higher (being able to use it as a main business language)
German, French, Japanese languages – will be a plus
Be ready to go to business trips (several times a year, not too often)
Experience in design and implementation of complex infrastructure solutions with 1000+ workstations in total, multi-site, preferably with a broad geography
Experience with technical pre-sale of services and infrastructure projects, estimation;
Experience with customer negotiations as a technical expert;
Experience with presentations, very good soft skills
Experience with public speaking, conferences participation
Be ready to do extra and be prepared for peak periods that sometimes happen. Usually we don't have overtime work, but if it's needed we expect you to do it
Good productivity and self-motivation to drive the result and develop business - is a must
Specific requirements:
There are 2 main scope of technologies we are interested in for this position. We have no strict distinction between these two profiles, so if you have good mixture of any technologies described below, you should be a good fit (we do NOT expect you to know all technologies listed below):
Cloud technologies, messaging & collaboration systems and Corporate Mobility: Office 365, Microsoft Exchange, Microsoft Sharepoint, Microsoft Skype for Business. participation in migration projects to Office 365, Enterprise Mobility management solutions, such as Microsoft Enterprise Mobility Suite, VmWare AirWatch, XenMobile and others
Classical and virtual managed systems: designing the Windows environments and management methods (SCCM, Altiris, Windows-as-a-Service approach, knowledge and skills in client apps management – MSI, Microsoft App-V, Windows Store for Business, profile management solutions like Ivanti and others, Virtual Hosted Desktops and Apps, VDI – Citrix XenApp, VmWare View, Microsoft RDS. Experience in designing, planning, leading and/or being heavily involved into projects for Windows 10 migrations, hardware refresh is a definite plus
Rok za konkurisanje: 25.02.2018.