Mesto:
Beograd
Senioritet:
Intermediate
Datum postavljanja:
18.08.2016.
Rok:
16.09.2016.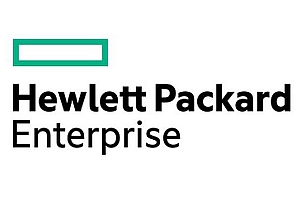 Hewlett Packard Enterprise is an industry leading Technology Company that enables customers to go further, faster. With the industry's most comprehensive portfolio, spanning the cloud to the data center to workplace applications, HPE's technology and services help customers around the world make IT more efficient, more productive and more secure.
Hewlett Packard has been in the innovation business for more than 75 years. Hewlett Packard's vast intellectual property portfolio and global research and development capabilities are part of an innovation roadmap designed to help organizations of all sizes – from global enterprises to local startups – transition from traditional technology platforms to the IT systems of the future.
DB Administrator
Belgrade
Job specification:
The MS SQL Database administrator will be responsible for numerous production and non-production Microsoft SQL databases and provide support of DB configuration and operation, incident resolution, backup and restore, security, system performance tuning, development processes and procedures related to DB management practice
Job responsibilities:
Installation, Administration and Maintenance of SQL Server Instances. (Installing SQL Server)
Setup Test, Dev, Staging and Production Environments. (Installing SQL Server)Create Users and assign permissions based on the level of database access the user would need. (Security)
Create Linked Servers to SQL Servers and other databases such as Oracle, Access, Informix etc. (Security and General Administration)
Design database Backup and Restoration Strategy. (Database Backups and SQL Server Agent)
Once created the database Backups, monitor those backups are being performed regularly. (SQL Server Agent)
From time to time recover the databases to a specific point of time, as per the requests. (Database Backups and Recovery)
Setup High-Availability as part Disaster Recovery Strategy for the Databases. (Failover Clustering, Database Mirroring, Log Shipping and Replication)
Troubleshoot various problems that arise in a day-to-day work and fix the issues. (Monitoring SQL Server Error Logs and checking tickets and alert
Monitoring and Performance Tuning; Physical Server Level, Database level (Database settings and options) and query tuning. (Creating and maintaining those Indexes, not performing database shrinking, memory settings, monitoring CPU usage and Disk I/O activity etc)
Documenting major changes to the SQL Servers.
Apply Service Packs
Deadline for applications: 16.09.2016.