Mesto:
Beograd
Datum postavljanja:
12.09.2016.
Rok:
27.09.2016.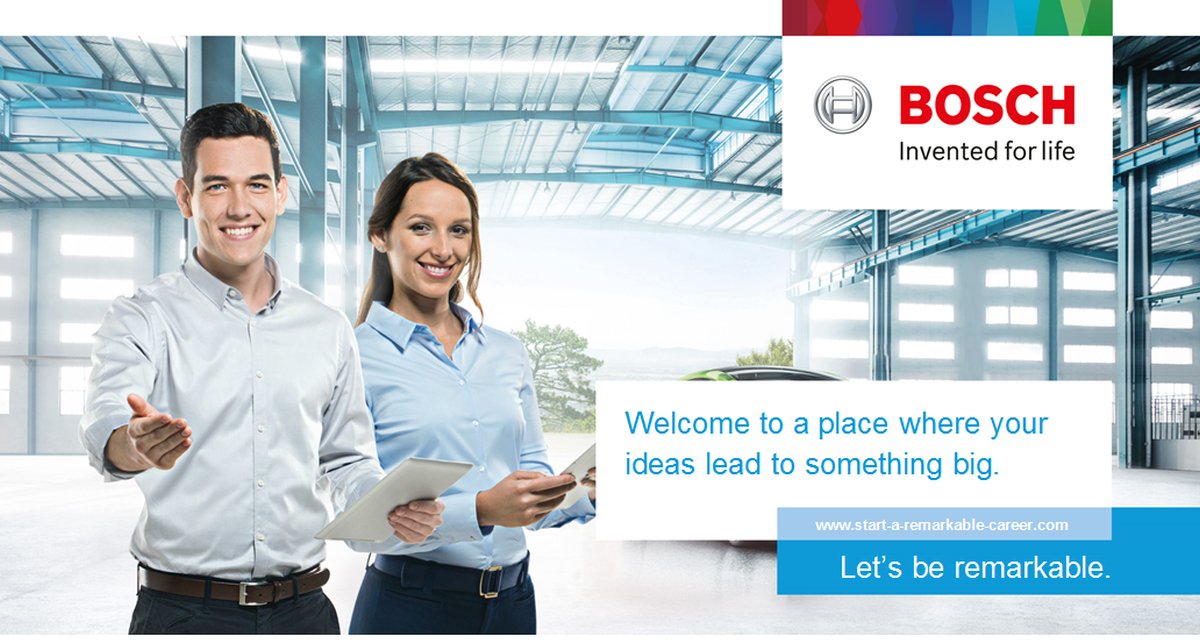 Do you want beneficial technologies being shaped by your ideas? Whether in the areas of mobility solutions, consumer goods, industrial technology or energy and building technology – with us, you will have the chance to improve quality of life all across the globe. Welcome to Bosch. At Bosch, we develop, examine and enhance new systems, components and technologies. Our aim is simple – improving lives. The new research campus in Renningen is the hub of Bosch's global research and development network. Around 1,700 researchers and engineers work on the campus to develop new materials, methods and technologies as well as new systems, components and production processes.

Data Analyst & Release Manager

Location: Belgrade


Your tasks:


► Bosch Power Tools is striving for an excellent supply chain planning. We therefore extract & analyse corresponding data on a regular base out of our SQL database to better understand our supply chain risks and opportunities. Based on the learnings we continuously enhance our demand & inventory software by new algorithms and functions.

► The PT SQL DB is a logistics database which gets data from ERP and Non-ERP applications. Your task is to regularly execute data extractions & analysis from the PT SQL DB to support Power Tools supply chain development. The data is accessed via excel User Interface and SQL DB directly.

► Besides data extraction & analysis you will be responsible for the release management of add*ONE (our planning system). New developments will be released during 4 sprints per year for which professional project management is required. This includes planning, resource management, communication and coordination tasks.

Required knowledge, skills, and characteristics:

► Relevant university degree (e.g. Business Administration, Computer Science, Business Informatics, Mathematics)

► Excellent knowledge of MS SQL Server 2014, Visual Studio and Excel programming (VBA)

► Good knowledge in statistics and operations research

► Minimum 3 years of project management experience




► Basic knowledge in logistics (e.g. demand & inventory management)

► SAP knowledge (modules SD, MM) preferable

► Initiative, persuasiveness, assertiveness and consistent target tracking

► Ability to think analytically

► Willingness to work in a global & virtual team

► Excellent communication and coaching skills

► English (fluent in spoken and written), German preferable

► MS Office skills mandatory

► Willingness to travel – mainly to Germany (about 60%)

We offer:


► Positions with permanent status

► Inspirational working space and working conditions

► Great team with experienced and helpful colleagues

► Chance to work in international environment

► Chance to travel
Make it happen.
If you believe you are the right candidate, please send your CV in English using Apply button no later than 27.09.2016.
Only shortlisted candidates will be contacted.