Mesto:
Belgrade (Serbia), Hong Kong (China)
Senioritet:
Intermediate
Datum postavljanja:
06.07.2016.
Rok:
20.07.2016.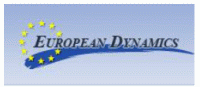 Data Conversion Analyst
(ref: DCA/07/16),
Hong Kong & Belgrade (Serbia)
With experience in RDBMS, data analysis, data conversion and data migration
EUROPEAN DYNAMICS (www.eurodyn.com) is a leading Software, Information and Communication Technologies company, operating internationally (Athens, Brussels, Luxembourg, Copenhagen, Berlin, Berne, Stockholm, London, Nicosia, Helsinki, Jakarta, Belgrade, Hong Kong, etc). The company employs over 500 engineers and IT experts. We design and develop software applications using state-of-the-art technology. Our current ICT projects have a value exceeding 200 million EURO. EUROPEAN DYNAMICS is a renowned supplier of IT services to European Union Institutions, international organizations, European Agencies and national government Administrations internationally.
We currently have a vacancy for a Data Analyst, to offer his/her services as an expert throughout the life-cycle of software implementation and maintenance projects, with the perspective of undertaking Data Analysis, Conversion and Migration responsibilities. The work will be carried out at the Client's and the Company's premises, in Hong Kong and Belgrade. In the context of this assignment, the successful candidate will be integrated with the implementation and maintenance teams of the company, interfacing and closely cooperating within the client's Management, Business and Technical responsible teams.
Tasks Descriptions:
Participate in data analysis, system design, data conversion and data/content migration meetings and workshops;
Compile, review and validate data conversion and migration requirements and specifications;
Analyse legacy and new data structures, documents and meta-data, working in close collaboration with the client and effectively mapping them to data conversion and migration specifications;
Prepare and elaborate data conversion and migration plans, procedures, scripts, tools, and reports;
Carry out data conversion and migration testing and prepare related documentation;
Liaise with clients to address timely functional and technical project issues;
Deliver Consulting, Training and Coaching services to client, regarding converted and migrated data and procedures;
Participate in roll-out definition strategies and conduct transition tasks.
Your Skills:
University degree in Computer Science, Software Engineering, or Information Technology;
At minimum 5 year experience in IT and data migration;
Good knowledge and experience in RDBMS, such as Oracle DBMS;
Excellent command of English, both written and spoken;
Knowledge of Chinese will be considered an asset.
Our offer:
If you are seeking a career in an exciting and dynamic company, where you will offer your services as part of a team, operating in an international, multilingual and multicultural environment where you can expect real chances to make a difference, please send us your detailed CV in English, quoting reference: (ref: DCA/07/16).
We offer a competitive remuneration (either on a contract basis or on a full benefits package), based on qualifications and experience. All applications will be treated as confidential.
You may also consider all our other open vacancies by visiting the career section of our web site (www.eurodyn.com) and follow us on Twitter (@EURODYN_Careers) and LinkedIn.
Deadline for applications: 20.07.2016.