Mesto:
Beograd
Senioritet:
Junior
Datum postavljanja:
22.06.2018.
Rok:
07.07.2018.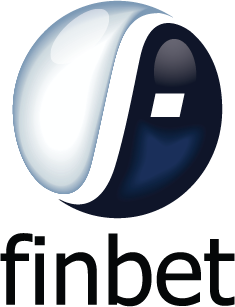 Finbet d.o.o., is Associated Company to international Fincore group. Fincore is a leading expert in real-time transaction and information management systems. We specialise in cloud-based enterprise applications and we enable large and complex organisations to make good, consistent decisions by helping them interrogate complex data sets and control their mission critical business processes.
Finbet d.o.o. is hiring IT professionals for its Belgrade office.
To that end, FinBet is seeking for:
Database / Business Intelligence Developer
About you
Successful applications depend on clean code, reusable components and your passion for creating simple and scalable solutions. Working closely with our Product and Engineering teams, you will give each user story life by creating innovative solutions to our clients' problems. You are a lifelong learner with a curious mind in figuring out how things work, but also with a drive for getting things done. You like to have a strong input into the way the code, product and culture are built; driving forward the vision and exceeding our users' expectations.
Core responsibilities
Design and develop new software or modify existing software using industry standards and best practices
Developing and testing solutions based on customer's requirements
Participate in project planning sessions, working closely with business analysts, development and QA team members to analyse requirements and provide design recommendations for complex systems
Estimating tasks and participating in daily team stand-ups
Participating in code reviews
Essential experience and qualifications
Bachelor's degree or higher in Software Engineering, Computer/Information Science or Mathematics.
Hands-on experience and strong knowledge of MS SQL and databases
Proven experience on query and application performance troubleshooting
Hands-on experience with backend ETL for data extraction & building data model, including scripting and data source integration
Ability to work independently, adapt and learn new technologies
Passion and initiative for continuous learning
Good spoken and written English
Desirable skills
Good understanding of complete product development cycle
Strong analytical skills, systematic approach and self-reliant
Familiarity with Agile/Scrum methodologies
Experience with one source code versioning systems (Git, SVN…)
Exposure to implementing and supporting applications in AWS
What We Offer
Positions with permanent status
Work in multinational team environment and travel from time to time
Stable environment well set to enable your professional growth and progress in friendly and supportive working environment
Competitive salary and package
Opportunity to work in in multi-tiered, multi-platform system with complex structure and data flows
About Finbet
Finbet's interests have grown and developed into sectors as diverse as gaming, central banking, government and aerospace. The common theme is data – our way of interpreting everything as data – and the ability to understand and develop the opportunities this world view creates.
We bring together a world class team, taking this approach forward to deliver extraordinary software that transforms the way organisations work.
Only shortlisted candidates will be notified.
Finbet is committed to protecting the privacy and security of all personal information that we process.
Rok za konkurisanje: 07.07.2018.