Mesto:
Munich/Germany
Datum postavljanja:
28.09.2016.
Rok:
13.10.2016.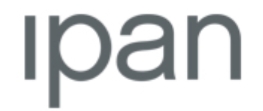 SUBJECT:
Databases/Reporting Tools Specialist
OFFICE LOCATION: Muenchener Str. 14 MUENCHEN-HAAR
COMPANY DESCRIPTION:
Founded in 2004 in Munich Germany, ipan represents a new approach to the management and administration of intellectual property. By creating a global network of more than 100 leading IP firms representing more than 240 jurisdictions, we are able to deliver unmatched levels of service, while also optimizing and reducing costs. This unique combination enables our customers to focus on innovation rather than administration, and has made us one of the fastest growing and largest IP service companies in the world, with more than 900,000 IP rights under management. The ipan global network represents an international partnership of top professional IP firms. With more than 100 leading firms representing more than 240 jurisdictions, our partners bring a level of experience, efficiency and capability that is unmatched elsewhere. ipan manages this professional network for you, providing you with a single point of contact, optimized pricing and streamlined workflow. Our success is not only due to our partner network, but also our relentless focus on the needs of our clients. In addition to delivering a wide array of services, our advanced technical infrastructure provides you with a unique level of flexibility, quality and efficiency that will simplify your daily activities, enabling you to shift your focus from IP administration to more valuable tasks. To accomplish this, we integrate with your IP management system, your processes and your schedule, leveraging our multi-tiered data verification model and global partner network to minimize risk and optimize costs. ipan represents the next generation of IP services and continues to innovate and expand its capabilities. From our global partner network to our advanced technical infrastructure, we are committed to advancing the industry and providing you with a unique service experience.
JOB DESCIRPTION
The Database/Reporting Tools Specialist works in the Business Intelligence group of the Company. The main purpose of the Team is to support and coordinate other departments and company offices around the world to achieve complex goals different by the standard daily business. The main tasks of the Database/Reporting Tools Specialist within the Team are:
Prepare Reports for different purposes (financial, operational, ...)
Perform bulk database operations
Organize reporting Tools for other departments
Define interfaces to be developed by third-party development team to allow the ipan database to communicate with ipan clients databases.
Participate to the development of the ipan software products
REQUIRED SKILLS
Knowledge and practical experience is required in the following fields: - Database theory - Microsoft Access - sql - sql Server Management Studio - sql reporting services Soft skills are also important, the candidate must be:
willing to work in team in a challenging international environment.
flexible and open-minded
willing to travel
able to interact with many different kind of people with different culture.
German is not mandatory but recommended. Other languages will also be used as criteria for the Company decision.
CONTRACT Standard work agreement without time limits. 6 months Probezeit (test period).
PROPOSED SALARY ca. 35.000 EUR/YEAR (Gross/Brutto).The final income will be discussed together with the candidate and will depend on many factors like experience, spoken languages...
Deadline for applications: 13.10.2016.