Mesto:
Beograd
Senioritet:
Intermediate
Datum postavljanja:
21.03.2018.
Rok:
01.04.2018.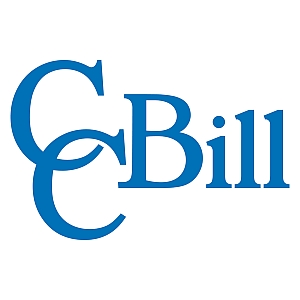 Desktop Support Technician
Location: Belgrade
Position Overview
The primary focus of this position is on the installation, maintenance, troubleshooting and repair of desktops, laptops and IT equipment in general. This also includes providing first line support on hardware and software related issues. Applicant must be highly organized individual with the ability to identify, troubleshoot, and report all computer / equipment related problems.
Key Job Responsibilities
Keep all workstations and laptops OS and 3rd party software up to date with the latest patches available.
Log all tasks and hours worked in a ticketing system, while keeping detailed notes regarding current ticket status.
Re-image and configure all workstations including PCs and laptops to ensure that any installed software and configurations abide by company policy.
Carry out and / or assist with software and hardware installations on workstations, and support on workstation related issues.
Carry out basic LAN troubleshooting up to the network outlet to help users solve any problems that might hinder or affect their productivity.
Ensure the proper functioning of all IT office equipment so as to enable users to carry out their work with the least possible downtime.
Maintain office equipment (including printers, projectors, phones, etc.) and any related documentation for reference purposes and to enable users to carry out their work with the least possible downtime.
Relocate workstations and other IT related equipment as needed.
Co-ordinate with the Desktop Support Manager to resolve any problems requiring specialized skills to assist users overcome problems that may affect their productivity.
To keep the Desktop Support Manager informed about any outstanding issues and/or problems encountered on a daily basis to ensure that problems / issues affecting other teams / users are dealt with professionally and in a timely manner.
Team Work
Helps other team members with any issues they may encounter so as to maintain overall team effectiveness.
Actively seeks to promote a healthy team environment so as to maintain and increase overall team morale and individual team members' job satisfaction.
Whenever needed, interacts and assists with members of other teams so as to contribute to the overall company culture.
Communication
Carries out day-to-day communication with other teams so as to ensure that all team members are sufficiently aware of work being carried out by their colleagues.
Keeps supervisor(s) informed about any issues that may arise.
Establishes and maintains communication with all stakeholders so as to tackle issues or anomalies that may arise.
Interacts with other teams to ensure that all relevant departments are up to speed on all projects design developments.
Required Skills
Excellent knowledge of computer hardware.
Knowledge of development software and environments.
General understanding of network protocols and technologies.
Proficient knowledge of Microsoft Office products such as Windows 10, MS Office 2016, and administrative experience within a Windows 2012/2016 Server Environment.
Experience with Active Directory/Active Roles (account management, mailbox creation, setting permissions, etc.).
Strong documentation and organization in continuing to build our knowledge base
Ability to prioritize workload and meet deadlines.
Excellent English language verbal and written communication skills.
Preferred Skills
Hands on experience with SCCM or M.S. Certified Technology Specialist-Administering and Deploying System Center 2012 Configuration Manager Certification preferred.
Knowledge of administering cloud phone systems such as 8×8.
Knowledge of scripting with the purpose of process automation.
Educational requirements
Minimum 2 years' experience in a similar position.
MCP and/or MCSE or any other vendor certification considered a bonus.
4 year university degree preferred.
Rok za konkurisanje: 01.04.2018.