Mesto:
Beograd
Senioritet:
Intermediate
Datum postavljanja:
21.05.2018.
Rok:
20.06.2018.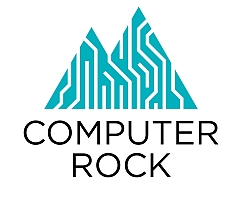 We are looking for:
DevOps Engineer
You'll be improving the backbone infrastructure for an ever expanding client base that relies on our tier 1 service offering. As part of your remit, you will be involved in analyzing, designing, planning, implementing, testing and automating the infrastructural setup that is required.
We are looking someone who has a genuine interest and flair for technology regardless of the platform involved.
This is a full-time position.
Requirements:
No secrets with network protocols and network administration
Experience with Amazon AWS, Microsoft Azure, Google Cloud or other cloud setups
Configuring web servers Nginx, Apache and IIS
Experience with virtualization tools (Docker, Vagrant) and configuration management tools (Ansible, Puppet)
Continuous Integration (Jenkins)
Comfortable administering and securing both Debian and RedHat based flavours of Linux
Capable at scripting – Perl, Python, Shell scripting, Ruby, etc.
Configuring database servers Postgres, MongoDB, Redis, CouchDB…
Monitoring tools (Nagios or similar)
Load balancing
Ability to take the lead on projects – taking the initiative where required
A passion for technology in the areas as defined above
Ability to learn quickly
Reliable and trustworthy
Bonuses:
A computer science background
DBA experience especially in the area of database clustering
Experience with high performance / high availability web applications
Very confident spoken and written English
Experience of working in teams
Benefits:
International and ambitious company culture
Working with the latest cutting-edge technologies
Opportunities to build products that make a difference for top brands
Virtually organized agency that cares about working smarter
Competitive salary scheme
Social and health insurance taken care of
Free gym and pool membership
Nice office in downtown Belgrade
Skilled and senior co-workers
Fully stocked kitchen (tea, coffee, fruits, sweets…)
Opportunities to learn and grow
Where:
You will be working in our Belgrade office
Your application:
Send us your application including CV. If you have any questions about this position please contact us.
Deadline for applications: 20.06.2018.