Mesto:
Beograd
Senioritet:
Intermediate
Datum postavljanja:
24.10.2019.
Rok:
08.11.2019.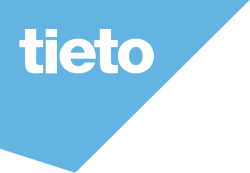 Tieto, a leading Nordic software and services company.
We are a globally recognized technology company that has been around building Nordics society since 1968. We have created some of the very first digital services and continue on this path, now with focus on data-driven opportunities. The future? That we are working on today.
We are looking for the professionals to join our team in Belgrade.
DevOps/QA Engineer
Belgrade
Our system can support corporate loans, agricultural loans, bank guarantees, personal loans, mortgages, consumer credit, deposits, savings accounts and card approvals. While banks and financial institutions focus on core business, our solutions automate bank administration.
As a member of our international team, you will work on loan origination solutions for processing high volumes of corporate credit, mortgages and unsecured loans.
You will be responsible for:
Work closely with developers and QA engineers to optimize builds, tests, and deployment workflows
Provide day-to-day support to manage development tools, code repositories and utilities currently deployed, upgrading when necessary in the least disruptive manner
Lead the development of CI/CD tool and process automation for improved orchestration and workflow capabilities
Build and manage development and testing environments, assisting developers in debugging application issues using tools
Participate in the building of tools and processes to support the infrastructure
Leverage scripting to build required automation and tools on an ad hoc basis
Operate the platform within our security and privacy guidelines
Ensure that the integration test plan is followed and that relevant test cases are written and stored in by Emric chosen tool
To contribute that efficient test methods and techniques are used or developed
To Interact with BA and assist with analysis and correction of errors
To immediately inform scrum master/project manager of discovered risks and be aware of estimates agreed with customer
To support the customer during UAT
Requirements:
Strong knowledge of TFS CI/CD Integration Pipeline
Understanding of deployment tools to ensure faster and better deployment with minimal errors
Experience/interest with automated test tools and frameworks
Working knowledge of SoapUI
Web development background: Microsoft .NET framework, C#, VB.NET, ASP.NET, jQuery, JavaScript, HTML, CSS, XML as well as testing these technologies
Experience in IIS management and configuration
Experience in managing Web services (WCF)
Working knowledge of SQL
Understanding of Agile Development Methodology (Scrum)
Strong experience with Visual Studio / TFS / Git
Strong written and verbal communication English language skills with the ability to communicate effectively with technical and non-technical team members and customers
Bachelor's Degree in Computer Science or related work experience
Our Offer:
You will enjoy a competitive salary
We offer you competent, friendly and honest colleagues
Occasion to travel to Stockholm to meet and work with the colleagues from a multicultural team
Excellent working conditions
Company Description
Emric (part of Tieto group) is a leading Product and Service provider with a Nordic base and global presence. Our customers are banks, finance and leasing companies. We have a proven track record supporting the entire value chain for lending and leasing. Our customers benefit from reliable and high value solutions using our comprehensive Products and Services. We provide flexible sourcing options to meet our customers' needs. Emric boasts a diverse client base consisting of many well-known global brands, and is part of Tieto group, which has over 14.000 experts in 20 countries.
We offer you a challenging position with great opportunities for professional growth. With us you will have the opportunity to directly influence your career development. Our culture is built on transparency and active sharing – a truly open environment.
Interested? We look forward to receiving your application and the opportunity to discuss with you!
Deadline for applications: 08.11.2019.