Mesto:
Beograd, Novi Sad
Datum postavljanja:
03.10.2016.
Rok:
02.11.2016.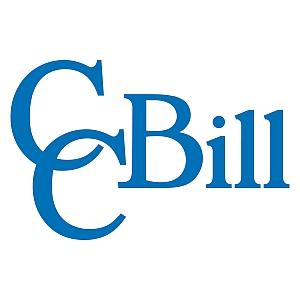 We are looking for:
Digital Communications Specialist
Location: Novi Sad, Belgrade
Who are we?
CCBill SRB and its parent CCBill form a part of CWIE LLC based in Phoenix Arizona. In addition to CCBill, another brand – PhoenixNAP – operates within the same ownership group. CCBill handles online payment processing services and affiliate marketing solutions, whereas PhoenixNAP offers IT infrastructure services that include cloud services, bare metal servers, colocation, and other IaaS solutions. We've been operating in the USA since 1998 and have satellite offices in Malta, the Netherlands and Novi Sad, Serbia.
We operate out of data centers in Phoenix, Ashburn, Atlanta, and Amsterdam with more than 1000 network devices and maintain 5000 servers across all locations and deployment of 100,000+ in systems over the last 3 years. Our enterprise systems and infrastructure spread across 3 locations to ensure high availability, disaster recovery and redundancy. We comply strictly within PCI DSS standards and are accredited twice yearly.
Our company is a global IT services provider offering progressive Infrastructure-as-a-Service solutions from locations worldwide. Our bare metal server, cloud, hardware leasing and colocation options are built to meet the evolving technology demands businesses require without sacrificing performance.
One of the great things about working with our company, besides the enterprise level systems, is the ability to use the latest cutting edge technologies and work alongside a talented, creative and professional team.
The Candidate
The Digital Communications Specialist is able to write and build dynamic and engaging web and electronic-based communications for a wide range of audiences. They will use these skills to collaborate with the marketing team to concept cohesive, results-oriented digital communications for phoenixNAP business-to-business audiences.
The ideal candidate must be highly creative, ambitious, proactive, and energetic with plenty of ideas and solutions for designing and writing optimized content with multiple voices for company's social media, electronic newsletters, inbound email marketing, sales nurturing email programs, account/systems/maintenance notifications, press announcements, company websites, and additional digital based communications vehicles, in order to execute critical marketing and branding initiatives, to drive conversion metrics through web tactics.
Attendance Requirements
Position is full time and will require a minimum of 40 hours per week of work
Working hours are Monday to Friday from 12 to 8 PM in order to ensure overlap with US-based Sales and Marketing teams
Key Job Responsibilities:
Project Work
Develop, write, edit and distribute compelling technical, business and promotional content for the social media, email, newsletter, public relations, directory and website activities.
Research, plan, build, execute and manage merchant facing and consumer facing social media profiles and conversation posts on Twitter, Facebook, YouTube, LinkedIn, Google+, etc. Includes social media outreach to secure social coverage and secure reach for key product and promotional launches, viral marketing and product adoption initiatives.
Research, plan, build, execute and manage email marketing campaigns for all areas of the business including marketing lead generation, account base product and maintenance communications, sales engagement, lead nurturing, and subscriber list campaigns.
Develop optimized web content using phoenixNAP web and business standards in order to implement, and enhance the marketing, public relations, and communication efforts of the company. Review content for timeliness and archive information as appropriate.
Meet with and conduct regular interviews with phoenixNAP business leaders, technologists, key stakeholders, project managers and team members in order to develop social media, public relations stories and other online content.
Work collaboratively with departments to review, edit, and monitor email, social and digital content produced by various departments.
Develop and support action plans for marketing and sales email and website funnel programs to deliver a continuous flow of high-quality leads for the sales team through various activities, including but not limited to:

Lead Passing: Coordinate the passing of leads from the Hubspot Marketing Automation System to the Sales Teams via SalesForce CRM.
Reporting: Work with Sales Manager and Marketing Business Analyst to create leads reports for all email and social media initiatives. Maintain Hubspot and Salesforce accuracy for marketing activities including verifying customers' records and coordinating prospecting campaigns.
Outbound: Coordinate and manage other outbound prospecting through direct email campaigns, research and update missing contact data for prospect mailing lists.

Lists: Build and segment leads, account base and channel partner lists for efficient and effective campaign trending.

Create and distribute electronic newsletters and account base announcements and communications.
Work directly with stakeholders to define objectives and create content across platforms
Work together with the marketing team to develop campaign and communications concepts and strategies.
Build, SEO, QA/testing, A/B testing for all assets and analyze campaign assets using required Hubspot Marketing Automation System, SalesForce CRM and Google Analytics toolsets.
Ensure that marketing strategies and deliverables are consistent with company brand standards.
Serve as a phoenixNAP subject matter expert (SME) and resource to others with regards to digital based content and social media standards.
Review new technologies and keep the company at the forefront of developments in digital marketing.
Perform other marketing duties as required.
Team Work
Leads and helps other team members with any issues they may encounter so as to maintain overall team effectiveness.
Actively seeks to promote a healthy team environment so as to maintain and increase overall team morale and individual team members' job satisfaction.
Whenever needed, interacts and assists with members of other teams so as to contribute to the overall company culture.
Communication
Carries out day-to-day communication with other teams so as to ensure that all team members are sufficiently aware of work being carried out by their colleagues.
Keeps supervisor(s) informed about any issues that may arise.
Establishes and maintains communication with all stakeholders so as to tackle issues or anomalies that may arise.
Interacts with other teams to ensure that all relevant departments are up to speed on all projects.
POSITION REQUIREMENTS
Minimum (Necessary) Qualifications:
Bachelor's degree in Marketing, Public Relations, Communications, or equivalent education or experience.
2+ years' experience in Digital Communications and Social Media required.
Applied and portfolio experience developing and writing creative messaging and content for online marketing campaigns.
Experience with Adobe Creative Suite and Microsoft Office.
Proficient with CSS and HTML. Javascript a plus.
Proficient SEO skills.
Experience using SalesForce or other CRM tool for campaign and lead tracking.
Experience using Hubspot or other inbound Marketing Automation Tool for email and social media deployment, including campaign set-up, segmentation, targeting, QA and A/B testing.
Solid understanding of email platform functionality, data integration, CAN-SPAM and CASL compliance, and email best practices.
High degree of professionalism.
Demonstrated excellent interpersonal skills.
Ability to interface effectively with all levels of employees/management.
Ability to stay focused to ensure that projects are completed accurately and on time.
Demonstrated excellent organizational skills.
Ability to prioritize and complete multiple interdepartmental tasks in a timely fashion.
Experience in the e-commerce industry preferred.
Fluency in written and spoken English, as well as multi-voice (persona) writing skills.
What we offer:
In addition we offer competitive salary packages and great benefits that include:
Fruit, coffee, tea, water and soft drinks… all on the house!
Bright, colorful offices with a view, both in Novi Sad and Belgrade.
The ability to work with the latest cutting edge technologies.
Introductory training
All benefits paid pursuant to relevant Serbian laws
Games room facility
Flexible working hours
If you are interested in this position, please send a covering letter and CV in English!
Deadline for applications: 02.11.2016.