Mesto:
Nice, France
Senioritet:
Intermediate
Datum postavljanja:
16.07.2018.
Rok:
12.08.2018.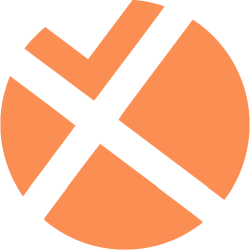 This job offer is for the full time position in South of France (Sophia Antipolis, techno-pole near Nice).
Bonus Vision (https://bonus.vision/) is a human size company, situated in South of France that was created by Experts in Software development. Since 2015 we are providing to Clients in France and USA, services in development, management, testing and audit.
With one of our local partners, we are looking for 5:
Experienced

Software Engineers in Testing (QA Engineers)
Nice, France
Job description:
As a part of Scrum team, you would be responsible for automated and manual testing of current User Stories as well as non-regression testing. In addition, you'll have significant role in improvement of testing procedures as well as test strategy.
Technical working environment: Java.
Main responsibilities:
Designing, developing, maintaining and running automated and manual test cases
Writing a bug reports and do the follow up
Participating in creation of test strategy
Identifying points of improvement (tools, procedures, methodology…)
Collaborating with Product owner and help identify what should be tested and how
Collaborating with development team members in order to help troubleshooting
Working with cross-functional teams to ensure quality throughout the software development lifecycle
The skills we are looking for:
Fluent written and spoken English (working environment is English and French)
Master degree – preferably from IT related university
2 years of working experience in software testing
Knowledge of at least one scripting language as well as SQL
Skills in automatization of tests
Working/practical knowledge of software testing practices
Some basic knowledge of programing (Java, .net…)
The advantage is given to candidates that, as a plus:
Speak French
Are ISTQB certified
Have experience with Selenium
Have some experience in one of Agile methodologies (Scrum and/or Kanban)
We are looking for well educated, hardworking and passionate people that would like to continue and/or grow their carriers in Software testing. We are offering competitive salary (2400-2800 EUR) that will allow you to explore and enjoy the French Riviera life style.
Rok za konkurisanje: 12.08.2018.