Mesto:
Beograd
Senioritet:
Intermediate
Datum postavljanja:
13.02.2019.
Rok:
28.02.2019.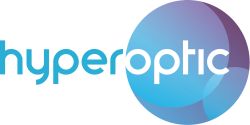 Fibre Design Team Leader
Belgrade
Hyperoptic is the largest 1 Gig residential broadband provider in the UK. Over the past 5 years we've grown from a small team of people with a simple idea, to a larger group of people executing the idea with a simple focus – efficiently bringing 1 Gig broadband to urban areas across the UK.
As we continue to evolve our strategy we are looking for people who believe in responsibility, intelligence, zeal, and excellence. If you're looking for an exciting challenge that is rewarding and enjoyable then read on….
The mission
Hyperoptic is more than just an internet service provider; it also installs its own fibre infrastructure into multi-occupancy buildings, bringing the UK's fastest internet speeds to users. Your mission will be to lead a team of Fibre Planners in delivery of network designs to support Hyperoptic's strategic network rollout. You will take responsibility for delivering weekly workloads and maintaining SLAs for Network Planning into the rest of the business. You will provide reporting on progression of workloads. Carry-out 1-1 with direct reports and complete their KPI's and objective targets in alignment to the business targets. The Team Leader will play a pivotal role in ensuring quality of output from team members and identifying individual training and development requirements.
Reporting Line
Reporting to Fibre Design Team Manager.
Responsibilities and duties will include:
To deliver and prioritise all work FIT Network Planning alongside other Team leaders and Managers
Ensure team members deliver in line with key KPIs, specifically, job pack creation, build report analysis, and ticket closure
Tracking delivery performance for your selected area and providing the required documents on delivery success
Review work of individual planners and ensure it meets quality requirements
Ensuring your team have issued all the required job packs for all relevant tasks using the systems
Making sure all Jobs are issued in agreed notice period and in priority order
Pro-actively make alterations in line with prioritisation and live events in the field
High levels of communication within the FIT management team
Ensuring resource requirements are highlighted based upon increased WIP and performance within your managed area
Review site splitting with your team and report on your findings
Act as a senior escalation point for urgent deliverables within your department
Hold regular 1-1's with your team members, identify development requirements as well as highlighting and rewarding quality performance
Pro-actively seeks ways to 'Do Things Better'
Working closely with various internal stakeholders and attend process improvement meetings/discussions.
Candidate profile
University Degree
Fibre Network Planning Experience
Team leadership experience
Proven problem-solving abilities
Management reporting and progress tracking
Knowledge of GPON
Knowledge of FTTH
Interest in ISP and Internet Technology
Proactive approach with an ability to self-manage/work independently
Proven experience working to deadlines and under pressure
Intermediate excel skills needed (V-look up, filters, pivot tables)
Excellent to Good English Verbal and Written Skills
Hyper Standard: RIZE Values
| | | | | |
| --- | --- | --- | --- | --- |
| Value | Responsibility | Intelligence | Zeal | Excellence |
| Principle | Make sure we act on our commitments | Use your brain at every opportunity | Demonstrate passionate determination | Quality separates us from the competition |
| Behaviour | Take ownership until what we've said will happen to customers, stakeholders or colleagues actually happens | Overcome challenges, ask questions & consider alternatives. | Go above and beyond to make things happen | Double check work & don't make the same mistake twice |
The role will be based in Belgrade. The successful candidate will be offered a monthly salary and participation in a company incentive scheme.
If this role is of interest and you believe you've got what it takes to be a part of a fast-paced and energetic business, we'd love to hear from you.
Deadline for applications: 28.02.2019.