Mesto:
Beograd
Senioritet:
Intermediate
Datum postavljanja:
02.10.2018.
Rok:
11.10.2018.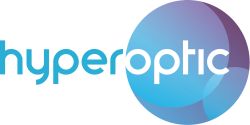 Fibre Planner
Belgrade
Hyperoptic is the largest 1 Gig residential broadband provider in the UK. Over the past 5 years we've grown from a small team of people with a simple idea, to a larger group of people executing the idea with a simple focus – efficiently bringing 1 Gig broadband to urban areas across the UK.
As we continue to evolve our strategy we are looking for people who believe in responsibility, intelligence, zeal, and excellence. If you're looking for an exciting challenge that is rewarding and enjoyable then read on….
The mission
Hyperoptic is more than just an internet service provider; it also installs its own fibre infrastructure into multi-occupancy buildings, bringing the UK's fastest internet speeds to users. Your mission will be to design all parts of Hyperoptic's passive network to support the businesses wider objective of connecting two million homes by 2025.
Reporting Line
Reporting to the Design Team Leader.
Responsibilities and duties will include:
Carrying out high level and low level network planning in line with defined criteria
Plotting plans in GIS system and analyse plans
Creating job packs for engineers to execute in the field
Ensuring job packs are concise and have all relevant information required for engineers to execute works efficiently
Proactively making alterations to design in line with data from engineers
Keeping GIS database and fibre route path records up to date and accurate
Proactively ensuring that data for assigned regions is timely and accurate
Checking that necessary build reports are received from engineers out in the field
Updating and preparing documentation for inventory storage
Updating database in QGIS with completed records
Candidate profile
Previous work experience in network infrastructure planning and design would be desirable
Previous knowledge of GPON technology would be desirable
Knowledge of QGIS system and ability to deal with complicated database systems and accurate input would be desirable
Interest in ISP and Internet Technology
Good knowledge of fibre optic technology and passive networks overall
Proven experience working to deadlines and under pressure
Intermediate excel skills needed (V-look up, filters, pivot tables)
Hyper Standard: RIZE Values
| | | | | |
| --- | --- | --- | --- | --- |
| Value | Responsibility | Intelligence | Zeal | Excellence |
| Principle | Make sure we act on our commitments | Use your brain at every opportunity | Demonstrate passionate determination | Quality separates us from the competition |
| Behaviour | Take ownership until what we've said will happen to customers, stakeholders or colleagues actually happens | Overcome challenges, ask questions & consider alternatives. | Go above and beyond to make things happen | Double check work & don't make the same mistake twice |
The role will be based in Belgrade. The successful candidate will be offered a monthly salary and participation in a company incentive scheme.
If this role is of interest and you believe you've got what it takes to be a part of a fast-paced and energetic business, we'd love to hear from you.
11.10.2018.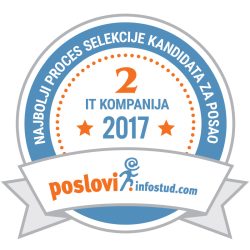 Ovaj poslodavac učestvuje na Virtuelnim danima karijera i znanja. Više o tome pročitaj
ovde
.