Front-end Developer
26.10.2019.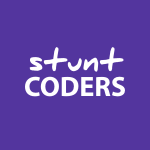 Front-end Developer
Belgrade
We are StuntCoders, eCommerce development company made up of different passions, technologies and skills, united under a single promise — to be exceptional. Smart, curious and driven by discovery, collaboration is the foundation of our company and our work. Work at StuntCoders is oriented both on in-house projects as well as client services.
We invite you to check out our website and get a better insight into what we do and who we are :)
What will be your responsibilities?
Develop, test and integrate advanced e-commerce solutions for worldwide famous clients!
Work on implementing both client-specific and generic modules for Magento as well as different systems
Participate in the implementation and development of our own tools and modules for improving the workflow and quality of the solutions we provide
Work with Sass, Less, Bower, Grunt, Webpack, React while quality and tests are maintained via continuous integration servers
Work on some of the most exciting projects in the field of e-commerce solutions!
Rely on Magento's comprehensive feature set. It provides us with the opportunity to work on the development of solutions with cutting-edge technologies
What do we offer?
Full-time employment
A close team of dedicated professionals
A configurable environment with high-end equipment, fresh fruit, snacks etc.
Opportunity to develop your skills by working with the latest technologies
Flexible working hours
We will help you achieve your goals by continuous professional development and support:

access to learning materials and conferences to upgrade your knowledge
20% of work time on in-house projects
challenging tasks to always keep your brain running
respect for your private time
Who are you?
You have strong knowledge of HTML & CSS/SASS
You have a decent knowledge of JavaScript
You have experience in building device-agnostic websites
You pay attention to detail and you have excellent time management
Your English is fluent (you could woo Ryan Gosling or Margot Robbie if you wanted to)
You know the importance of constructive criticism and find joy in defending and advocating your point of view
You are in a constant pursuit for professional development
Creativity/Innovation is your game
You foster teamwork
How to apply?
Send us an application, tell us a bit or a lot about yourself, what inspires you, and make sure you include your portfolio and links to work you've previously done. Our commitment to on-boarding and mentorship means you won't be left in the dark while you learn new technologies.
No experience? Apply anyway!
Don't get discouraged if you don't have a lot of experience. We have a great internship program. :)
Deadline for applications: 26.10.2019.