Oglas je preuzet sa sajta poslodavca i nije proveren od strane sajta HelloWorld.rs

Job listing has been deactivated.

Mesto:
Beograd
Senioritet:
Intermediate
Datum ažuriranja:
25.11.2016.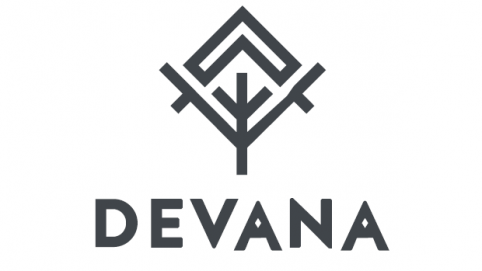 We're looking for the people who are aware that design is more than aesthetics, but also for someone who know what's usable and doable from development point of view. Come, join us!
Front-end / Interaction Designer
Are you a skilled Front-end developer with strong focus on user interface and interaction design?
Here at Devana Technologies, we're very well aware how much design and development relationship is important for all the things we're doing. Because of that, we need someone who will bridge the gap between design and development processes; someone who loves to learn the new front-end technologies and skills, but is also dedicating more time to responsive design techniques, pixel perfect design implementation, and thoughtful interactions.
We're looking for people who are aware that design is more than aesthetics, but also for someone who knows what's usable and doable from a development point of view; someone with experience as both front-end developer and user interface designer, who knows what makes the customers happy.
We do not hunt for unicorns, but since our process is very specific and built within our company for a few years already, the candidate is required to have a broader area of product design and development expertise. We call it Front-end Designers, but you can find them in various organisations doing jobs of Interaction Designers, UX Developers or even just simple – Front-end Developers.
You will:
As a Front-end Designer at Devana Technologies, you'll be working on premium digital products that company is developing for the world-wide market and your primary focus will be on our new ManageWP product that we are building at the moment.
You're role wouldn't be just to implement design mockups properly, but to dedicate special attention to tiny design details, responsive behaviors and thoughtful interactions. You will be responsible for pushing our design implementation to the limit and to suggest and analyse how it impacts our customers.
The key requirement is that you're able to communicate well with our design and development team and have understanding of what we are building together. We'll also include you in various aspects of design and development processes, as well as bringing product website / one pager designs to life.
By doing that, you'll gain experience from a business point of view and why we are presenting our work in a way we do, which will help you with creating even better product experience for our customers.
You have:
Minimum of 3 years of experience in UI Design and Front-End development field.
Portfolio showcase which includes both nice looking mockups and thoughtful interactions packed up with well written code.
Understanding of a UX Design as a broader process which includes multi-disciplinary team members.
Expertise in creating prototypes and turning sketches and design mockups quickly into a something you can present to the rest of the team.
Excellent collaboration skills and ability to communicate with various departments and team members, especially to explain, track and analyse your design and development decisions.
Demonstrated comfort with an iterative design process that includes accepting (and giving) feedback and constructive criticism from other team members, as well as our customers.
Experience in widespread design tools such as Photoshop and Illustrator, but as we do not settle for just a one tool to fit all of our needs, we hope that you've heard about Sketch, InVision and many more.
Experience in front-end development (experience with AngularJS is a plus)
The will for solving problems with responsive design, enjoy doing interactions, and have basic understanding of front-end application performance
Surprise us with:
Real life experience in full cycle product design and development.
Understanding of research and usability studies.
Creating and implementing design style guidelines.
Sketching interface, user flows and interactions quickly on the whiteboard / piece of the paper.
Website you're looking at have a lot of place for improvements. Feel free to suggest something.
You've heard of EdgeConf and caniuse.com
An awesome project you've worked on.
Apply by going to devana.rs/careers and follow the instructions.
Job listing has been deactivated.

Apply here