Mesto:
Beograd
Senioritet:
Intermediate
Datum postavljanja:
19.08.2016.
Rok:
18.09.2016.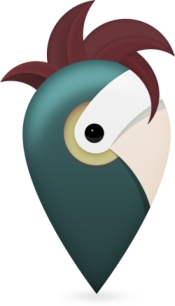 ABOUT US
Founded in 2011, the HolidayPirates Group is one of the fastest growing international travel companies, offering the best deals on cheap flights, hotels, and packages through its multiple travel portals.

HolidayPirates has more than 145 employees from 32 different countries, operating across 11 websites in 7 different languages. We currently have a presence in Germany, UK, Netherlands, Austria, Italy, Poland, France, Spain, Switzerland, and most recently, the USA.

Our group manages: Urlaubspiraten.de, HolidayPirates.com, Urlaubspiraten.at, PiratinViaggio.it, VakantiePiraten.nl, VoyagesPirates.fr, WakacyjniPiraci.pl, ViajerosPiratas.es, SemesterPiraterna Ferienpiraten.ch and Travelpirates.com

Companies founded under HolidayPirates Group are: VoyagesPirates SAS in France; HolidayPirates Ltd. in London; Flynder GmbH in Germany for selected and unique flight deals; Pirate Technologies d.o.o in Serbia for new technologies and the advancement of our own product; and the recently launched TravelPirates Corp. in the US.

Facts and figures:
Headquarter based in Berlin
Management consists of Igor Simonow and Sebastian Kaatz (both Co-founders) and David Armstrong (CEO)
Numbers: More than 7.1 million Facebook fans, more than 3 million App downloads, more than 500.00 Newsletter subscribers and +300.000 registered users on the website
Frontend Developer (f/m)
- Full-time
AHOY MATE!
As a new member of the HolidayPirates Group, Pirate Technologies d.o.o was founded by the group in Belgrade in late 2015. The base was established for further investments in new technology and the advancement of our own product.
Do you love programming?
As a frontend developer, the work of the whole team converges with you. Everything our users see goes through your hands. Therefore, you should be a team player with an eye for detail and welcome implementing challenging designs. As a self-starter and a problem solver, you tackle high complexity with ease. Your solutions are maintainable, performant, standards-compliant with and in accordance with the latest tools and libraries.
Your daily work will consist of collaborating with designers and back-end developers to create a great user experience on any device and any screen size. Along the way, you make sure that we build cool products with the latest web technologies while maintaining solid and stable results. Your tools are HTML5 , CSS3, Javascript and a wealth of libraries - let there no pixel be left behind!
DUTIES ON DECK:
Write a qualitative, clean and maintainable code
Implement and tweak awesome features
Stay on top of the latest advancements in HTML5/CSS3/Javascript
Work on a re-usable frontend library of components
YOUR TREASURE OF EXPERIENCE:
At least 2-3 years of experience as a frontend developer
Knowledge of HTML5, CSS3, Javascript, jQuery
Ability to write/architect good templates, in any form (mustache, twig, handlebars, etc.)
Knowledge of CSS pre compilers (LESS, SASS)
Good working knowledge of how to implement a responsive design
Experience with AngularJS (or similar front end MVC framework)
Very good English skills
Extra knots for:
Experience with Gulp, Webpack, React
Knowledge of BEM frontend architecture
OUR SHIP & OUR CREW OFFER YOU:
We will provide the technology equipment/gadgets of your choice
We will give you freedom for your creativity
Flexible working hours
A corporate culture in which it is fun to contribute manpower and initiative
A great team with smart colleagues
Regular "Hack days" in order to try out new and interesting technologies and capabilities, as well as regular team events
An attractive and competitive salary
Support for relocation
Barrels of juice and boxes of suits - as much as you like!
Anchoring berth directly in Belgrade - Serbia
If you like our offer...
We are looking forward to receive your application in English. And don't forget to let us know about your salary expectations and start date.

Work like a captain, play like a pirate!
Deadline for applications: 18.09.2016.