Mesto:
Beograd
Senioritet:
Intermediate
Datum postavljanja:
08.08.2018.
Rok:
07.09.2018.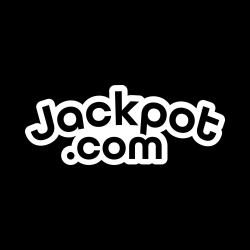 Game Developer
Belgrade
We're a fast-growing, start up company (15 people in Serbia, 42 worldwide) & we're looking for someone who truly L-O-V-E-S G-A-M-E-S to join our Belgrade team.
The team is making incredible steps forward in developing games for our brand www.jackpot.com. We're growing and we are looking for another two developers to join this adventure. Currently we have the following games which we have released live on our site (check them out!):
Mob City
Angry Julius
Flip 3
Pirate Stash
Japan Scratch
Scratch Machine
Forest Scratch
Slide to Prize
Scratch of the dead
Who Are We?
The Games Development Team
The Games Studios produce the amazing games (Bingo, Slots, Casino, Instants and Minigames). We invite you to join a team who own their own product and deliver the innovative games. Creating new game concepts on a weekly basis the team help ensure our products stand above the rest and win the numerous industry awards we are famed for. The team consists of strong developers from a varied backgrounds who enjoy all aspects of delivering multi-platform online games.
Who Are You?
CashJoy is developing a new range of world leading multi platform games. We are looking for creative, technically excellent games developers, who have a passion for experimenting and learning fast in a fun collaborative team atmosphere.
You will ideally have a strong background developing games in JavaScript, understand the importance of software quality and performance in game development, OOP, design patterns and test driven development. We especially love developers who have broad experience in mobile web development who can bring exciting new ideas and passion to the team.
Requirements:
Industry experience in developing games for mobile and web
Experience programming in Javascript
Extensive knowledge of OOP and best practices
Broad knowledge of design patterns
Mastery of your favourite IDE / Code Editor.
Strong communication skills
Passionate about making market leading games
Passion for gaming; avid gamer with solid understanding of game development and game genres
Strong understanding of game balance and game pacing
Ability to multi-task and work on more than one game at a time
Self-direction, drive, and leadership
Desirable Skills:
Gambling industry experience
Knowledge of PIXI.js, Redux, Gulp, Webpack, NodeJS, Electron would be useful
Experience with an Agile methodology (e.g. Scrum or Kanban)
Passionate about reusability of code and removing any repetitive task from your workflow
Experience in developing games for cross platform
Experience coding things from scratch without using any library / framework.
Advanced knowledge of WebGL (shaders...)
Deadline for applications: 07.09.2018.