Mesto:
Novi Sad
Senioritet:
Intermediate, Senior
Datum postavljanja:
12.07.2016.
Rok:
11.08.2016.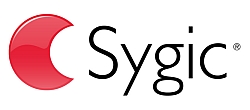 Head of Branch Office in Serbia
Job location: Novi Sad
Head of branch office (HoBO) is responsible for Serbian office which will be located in Novi Sad. HoBO closely co-operates with Relevant Top Managers from Headquarter in Bratislava, Slovakia, mainly with Finance & Administration Director, HR Director, Research and Development Director. HoBO reports to R&D Director regarding development duties and to CEO regarding office operation responsibilities.
Planned structure of employees is consisting of Developers mainly with programming languages such as: C++, C, Android, Objective C. Focus of the office should be on development and product management of Sygic products. Other activities will be outsourced or done by HQ. The goal is to work on challenges, e.g.: engagement of the product users, virality, automotive navigation etc. Product teams will be cooperating with HQ product teams. Development of the products will be agile (scrum), with 2-week sprints. The branch and HQ product teams will be coordinated via daily stand ups. Anticipated number of developers is from 10 to 20.
Main responsibilities:
Development of the products:
takes part on planning of the product development, including their future development
manages implementation of road maps of product in line with deadlines and in required quality
manages implementation of agreed architecture and tools for product development
manages right technological development of product, their auditability and clarity for next generation of employees
takes care of quality of the code, following code standards
acts as scrum muster of product teams and is responsible for established standards of agile development
is interested in newest trends of SW and technologies and suggests their implementation
Office operation:
suggests and takes responsibility for budget of Serbian office
leads all developers and is responsible for people management (e.g. hiring, evaluation, remuneration, benefits, development, …….)
is responsible for office operation in all aspects with support of HQ
Cooperates and coordinates all activities with HQ in line with company standards and relevant Law
Requirements:
Senior programming skills (ability to make code review, take care about code standards …), mainly in C++ or Android language is must
Previous minimally 3 years' experience with complex people management (ability to pre-select employees, motivate, evaluate them etc.….) is a must
Experience with agile development is a plus
Experience with JIRA, Confluence, Git, Excel is a plus
English on advanced level is a must
Slovak language on any level is a plus
Previous experience with office operation is a plus
Willingness to travel
We offer:
Attractive renumeration package and benefits
Work on products with millions users all over the world
Work with newest technologies and advanced development tools
Combination of start up working pfilosophy and stability of a company with more than 10 years of succesfull tract records on global market
Posibility to influence future of the product development from technological point of view but from features view as well
Deadline for applications: 11.08.2016.