Mesto:
Beograd
Senioritet:
Senior
Datum postavljanja:
20.11.2018.
Rok:
20.12.2018.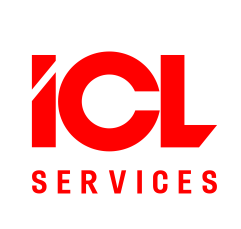 ICL Services is one of the biggest and oldest Russian IT companies currently in top 100 world IT outsourcing companies and Core Business Partner of Fujitsu. Today, the company works with more than 80 major clients (Eurobank, Auchan, Kelly Services, British Petroleum, Australia Airline, Itella, Leroy Merlin) from 30 countries. We are dynamic, determined, and provide a broad scope of services to some of the largest and most diverse companies in the world. For this, we are also well-respected and constantly strive to maintain our standards of professional excellence and ethical conduct.
We opened Serbian office in 2015. Now we have more than 60 employees from several departments. We expect further rapid growth of the office. So, we've come to the stage where we need to strengthen up our management team.
Therefore, we open a position for Head of Operations in Serbian office.
What we offer:
A full-time employment contract
Opportunity to build operations processes almost from the scratch, but using best practices of Fujitsu and ICL Services.
Opportunity to use and implement best world practices
Compensation package (private health insurance, team-buildings, professional education and certification)
Opportunity to be a part of socially responsible business (various activities to support our employees and community generally
A highly professional, but very friendly team you will enjoy being a part of
Human corporative culture:

80-85% of our employees appreciate humane corporate culture in ICL Services
85-90% of employees says that they work with great people

Professional education and certification – ICL genuinely values its employees and works continually on knowledge improvement across the business spectrum
Modern and comfortable office in New Belgrade
Requirements:
Minimum 3 years of experience leading several teams (Manage through layers) in IT sphere
Management experience in international IT companies
Preferably five or more years of experience in large, cross-functional teams influencing senior-level management and key stakeholders effectively across the organization
Demonstrated experience in strategic planning, organization design and development.
Demonstrated ability to develop and execute a strategic people plan that ensures that the right people are in the right roles at the right time and that employees are highly engaged and satisfied.
Ability to drive organizational change to gain business goals
Fluent English
Working experience in IT infrastructure management – desired
Responsibilities:
Ensure meeting contractual requirements
Make rout-cause analysis, develop and manage correction plans
Report to respected stakeholders on regular basis
Manage delivery units and teams
Adapt Fujitsu and ICL Services processes and standards to use local advantages for maximizing business results
Ensure following company's processes and standards by reporting teams
Risk management
Participate in hiring process, people's developments and motivation
Provide regular evaluation and feedback
Recourses management
Ensure relevant education and development of employees
Deadline for applications: 20.12.2018.