IT Application Administrator
10.03.2020.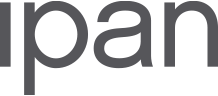 IT Application Administrator
Belgrade
The Application Administrator is an expert in configuring and maintaining custom, commercial-off-the-shelf, and SaaS software solution. The Application Administrator is responsible for maintaining stable and functional deployments of the services they manage and ensuring those services meet the needs of users and stakeholders while conforming to industry best practices.
We expect from you to:
Contribute to the overall strategy for application administration across the services supported by the Business Systems team.
Implement industry best practices to maintain a stable environment, automate tasks where possible, and monitor for deviations and issues.
Design, implement and maintain application alerts to monitor for errors, data integrity issues, security breaches, etc.
Manage accounts and permissions.
Fulfill service requests from users and stakeholders.
Perform regular data management tasks according to defined procedures.
Provide second-level support for help tickets.
Provide first-level incident investigation.
Provide support for development projects by providing things like test data setup and data cleansing and migration.
Manage the planning and implementation of some small changes.
Participate in change deployments, patching, and other maintenance by bringing services down before maintenance, back online after maintenance, and testing to verify maintenance success.
This role may require on-call duties.
Our ideal match has:
2+ years of experience in application administration.
One or more related certifications (CompTIA A+, ITIL Foundation, etc.), strongly preferred.
Experience working with one or more of the following applications: Enterprise Content Management applications, Enterprise Resource Planning applications, DB2/COBOL applications, .Net applications, SaaS applications,
Excellent written and verbal communication skills.
Demonstrated ability to organize competing priorities and meet parallel deadlines.
Exceptionally strong organizational and collaboration skills.
Desirable:
A Bachelor's degree in Computer Science, Information Technology, or a related field from an accredited institution, is preferred.
Experience with SQL concepts and basic query syntax.
Working knowledge of distributed application concepts.
Familiarity with Intellectual Property management.
A broad technical understanding of a wide range of platforms and technologies.
We offer:
A knowledgeable, high-achieving, experienced and fun team.
The chance to be part of a rapidly growing company and the next success story.
Free and healthy meals for all our colleagues.
Private health insurance.
We take care of the people we hire and the teams we build. We mind.
Deadline for applications: 10.03.2020.