Mesto:
Belgrade
Senioritet:
Junior
Datum postavljanja:
06.12.2018.
Rok:
21.12.2018.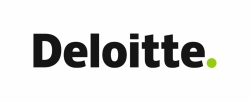 Deloitte provides audit, consulting, tax, legal and financial advisory services to public and private clients spanning multiple industries. In 150 countries Deloitte brings world-class capabilities and deep local expertise to help clients succeed wherever they operate.
More than 280,000 Deloitte's professionals are dedicated to strengthening corporate responsibility, diversity, building public trust, and making a positive impact in their communities.
Deloitte in Central Europe spans 18 countries and operates as one cohesive entity with almost 7,000 people. Our integration allows us to coordinate regionally and deliver locally, adding value to our services and allowing them to be performed in the most efficient manner. We have experience in providing cross-business and cross-industry services to different types of clients including major local and international companies.
To enable us to support our significant growth, to our office are currently looking for candidates for a position of:
IT Auditor
in Audit & Advisory
Belgrade
Work you will do:
Have you studied economics and want to solve complex business problems using technology? Have you studied business information technology and want to advise clients how to exploit information technology? Are you an IT consultant or IT audit professional who is interested in both the business and IT side of the coin? Then this role is for you.
IT Auditor role includes:
Participation in IT control reviews, IT risk assessments and other IT risk advisory projects
Review of client's IT governance, organization, procedures and control environment according to accepted IT audit standards (e.g. COBIT)
Evaluation of the design and operating effectiveness of the IT control environment
Developing value-added recommendations to address risks and client issues
Supporting business development activities
Developing client relationships
The Team:
Our Audit team is a variety of people, experience, industries and services. Working with them is an intellectual challenge, and an excellent opportunity for continuous development and gaining valuable life experiences.
Ideal candidate's qualifications:
Technical qualifications:
University or College degree in Business Informatics or relevant field
Fluent Serbian and English - both oral and written
General knowledge of IT (processes, systems, databases) and ERP systems
Attentiveness to detail, precision
Professional attitude and appearance
Structured and flexible way of thinking and working
Excellent communication skills
Openness to self-development
Ability to travel and stay on locations outside Belgrade depending on the project requirements
Preferred:
1-2 years of relevant work experience in IT audit or IT consulting (internal or external)
Experience with any of the following methodologies: ISO 27001, COBIT, ITIL
Good knowledge of IT infrastructure, network, server and security products and services
Work experience in major ERP systems (e.g. SAP, Oracle, Microsoft)
Experience with database administration or development
Experience with software development
CISA, ITIL or relevant certifications
Leadership Capabilities:
Living Our Purpose: Identifies and embraces our purpose and values and puts these into practice in their professional life
Talent Development: Develops self by actively seeking opportunities for growth, shares knowledge and experiences with others, and acts as a strong brand ambassador
Performance Drive: Seeks opportunities to challenge self; teams with others across businesses and borders to deliver and takes accountability for own and team results
Influence: Builds relationships and communicates effectively in order to positively influence peers and other stakeholders
Strategic Direction: Understands objectives for clients and Deloitte, aligns own work to objectives and sets personal priorities
Audit Capabilities:
Stakeholder Focus: Uses an understanding of audit and risk advisory issues and stakeholder needs to address complex problems
Become experts in risk assessments and audit responses: Audit professionals are required to obtain an understanding of the entity and its environment, including the entity's internal control. This is a continuous dynamic process of gathering, updating and analyzing information throughout the audit. Audit professionals are also required to have knowledge of relevant accounting standards applicable to the entity. Auditors are required to perform risk assessment procedures to provide a basis for the identification and assessments of the risks of material misstatement
Integrate engagement teams and manage referred work: Involving internal specialists early and often in audits leads to cohesive, well integrated engagement teams. As auditors we have a responsibility to understand the scope of work performed by the experts and specialists, supervise their procedures, review their working papers and understand the conclusions that they reach. Supervision, communication and review in relation to the work performed by component auditors are important activities to determine appropriate identification and response to assessed risks of material misstatement to the group financial statements and, more broadly, adherence to the DTTL Audit Approach Manual
Make appropriate use of tools, guidance and methodology: Delivery of high quality audits via a number of enablers:

Global Audit Imperatives: Fundamental tenets applicable for all audits to drive the pursuit of professional excellence and quality audits
Professional Excellence: Tools and resources for audit practitioners that focus on behaviors required to deliver the highest professional excellence
Methodology, content, guidance, learning and tools: Enhancement and supplementation to existing resources to reflect changing standards and expectations, which continue to provide the foundational elements in performing a quality audit
DA/EMS: Continued roll out of Deloitte Audit across the Deloitte network

Manage project plans to optimize engagements: Development and management of a project plan is a critical component to executing high quality audits. A robust project plan includes key activities, milestones, deadlines, and priorities for all engagement team members, including P/P/Ds, professionals, component auditors and specialists
Formulate reasonable judgements and conclusions in order to deliver informative and timely outputs: Making reasonable judgements involves:

identifying the issue
applying knowledge of business, financial accounting and reporting and information technology
researching the topic and considering different perspectives
evaluating alternatives in the light of the relevant facts and circumstances
considering whether a suitable process was followed in reaching a conclusion and whether sufficient appropriate audit evidence exists to support it
consulting as appropriate documenting the conclusion and the rationale for it

Apply Ethical and Professional Standards: Compliance with auditing and accounting standards, relevant laws and regulations (including specific local laws and regulations), ethical standards, independence requirements and the audit firm's quality control procedures
Your development:
At Deloitte, our professional development focuses on helping people at every level of their career to identify and use their strengths to do their best work every day. From entry-level employees to senior leaders, we believe there's always room to learn. From on-the-job learning experiences to formal development programs our professionals have a variety of opportunities to continue to grow throughout their career.
On this specific job we will offer you following development opportunities:
Minimum 40 hours of training per year
Possibility of gaining professional certification
Long-term career opportunities, both locally and internationally
Benefits:
At Deloitte, we know that great people make a great organization. We value our people and offer employees a broad range of benefits, such as:
Supplementary health insurance
A competitive salary
Extensive experience gained from working across multiple geographies and clients
Advancement within the company
How to apply:
If you are interested in this opportunity, please apply with your CV in English on our company website not later than 21.12.2018.