Mesto:
Beograd
Datum postavljanja:
22.08.2016.
Rok:
29.08.2016.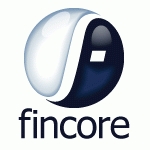 Company Finbet doo, amember of international Fincore group is seeking IT professionals for its Belgrade office.
IT Monitoring / Service Desk Operators
Location: Belgrade
Your Qualifications:
At least high school/college with some technical degree (Computers, Electronics, Mathematics, Technology or similar)
Excellent computer literacy and affiliation
Good knowledge of essential MS Office package (Word, Excel, Outlook).
Fluency in English – written and spoken is must
Personal Characteristics:
Multitasking work, with more critical issues at same moment, ordering by priorities and escalation of critical
Proactive attitude toward problems
Strong analytical skills
Keeping high standards in work
Understanding of business processes
Motivated, disciplined and enthusiast
Good communicator
Good team player
Good performing under stress
Your Responsibilities:
Working in Service Desk
Receiving and managing Service Desk calls and tickets
Logging of problems, notifications and critical warnings in ticketing system
Visual following of monitoring systems
Punctuality in tasks given
Strict following of HELP DESK SLA (support contract), processes and procedures like explained in Help Desk manual and during training
Notification of different teams about critical issues
Communication with different technical teams on assigning tasks for resolving issues and following tickets until resolution
Creation of daily, weekly and monthly reports (internal and external)
Performing precisely scheduled activities and logging them into daily activity diary according to defined procedures
Providing service on 40h work week basis (shifts including overnight hours, weekend and public holidays)
Work in shifts/rotas
We offer:
1 year contract with possibility for extension and permanent status
Remuneration and social insurance on full salary
Trainings
Great multinational team with experienced and helpful colleagues
Only selected candidates will be contacted and invited to test (English and psychology profile)
Please send CV's electronically.
Deadline for applications: 29.08.2016.