Mesto:
Beograd
Senioritet:
Intermediate
Datum postavljanja:
27.09.2016.
Rok:
12.10.2016.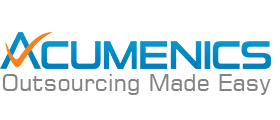 Our company has been established in Belgrade for 10 years (registered in Serbia as Old Country d.o.o.) and during that time we have provided our US based clients with the state-of-art software solutions. We love writing code and are looking for someone who shares our passion to join us. → www.acumenics.rs
IT PROJECT LEAD
Belgrade
Your new job:
Leading various projects (development, maintenance and implementation of features)
Contact with project stakeholders on an ongoing basis
Liasing between the stakeholders and project team leaders – setting and continually managing project expectations
Leading, developing and maintaining project plans for all development activities, including design, prototyping, testing, integration and documentation; reviewing milestones and deliverables against approved plan
Creating and maintaining work breakdown structures
Defining and maintaining project technical documentation
Cooperating with Quality Assurance and project teams regarding testing of products
Performing root cause analysis
Proactively managing changes in project scope, identify potential crises, and devise contingency plans
Estimating the resources needed to achieve project goals
Drafting and submitting budget proposals, and recommend subsequent budget changes
About you:
Minimum 3 years of experience as a Senior Software Engineer or Architect
Minimum 1 year of experience as a Project Manager or similar
Knowledge of best UX practices
Highly competent in MS Project or other similar tool
Understanding of bug tracking management (JIRA, Bugzilla or similar)
Good knowledge of SharePoint
Experience in certain platforms: Java or .NET
Relevant knowledge of MS SQL, MySQL, Oracle
Relevant operating systems experience with Windows and Linux
Relevant understanding of web related technologies such as web services, REST services, SOAP etc.
Experience in working with international clients
Flexible with the ability to effectively prioritize and execute tasks in a high-pressure environment is crucial
Capable to work within the budget and the scope
Reacts to project adjustments and alterations promptly and efficiently
Any Management Certification (PMP, Scrum Master or Product Owner) would be considered an advantage
What we can offer you:
Challenging projects with renowned clients, using the latest technologies
A competitive salary
An amazing work environment – we value teamwork the most. Happy employees keep our clients happy
Free Business English classes with a personal teacher, during the working hours
Once-in-a-lifetime opportunity to improve your table soccer and PS3 skills
To apply or ask any questions about the position, mail us electronically.
Deadline for applications: 12.10.2016.