Mesto:
Beograd
Datum postavljanja:
26.10.2016.
Rok:
05.11.2016.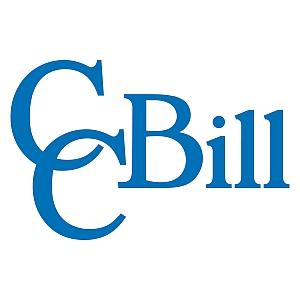 We are looking for:
IT Sales Engineer
Location: Belgrade
Who are we?
CCBill SRB and its parent CCBill form a part of CWIE LLC based in Phoenix Arizona. In addition to CCBill, another brand – PhoenixNAP – operates within the same ownership group. CCBill handles online payment processing services and affiliate marketing solutions, whereas PhoenixNAP offers IT infrastructure services that include cloud services, bare metal servers, colocation, and other IaaS solutions. We've been operating in the USA since 1998 and have satellite offices in Malta, the Netherlands, Novi Sad and Belgrade, Serbia.
We operate out of data centers in Phoenix, Ashburn, Atlanta, and Amsterdam with more than 1000 network devices and maintain 5000 servers across all locations and deployment of 100,000+ in systems over the last 3 years. Our enterprise systems and infrastructure spread across 3 locations to ensure high availability, disaster recovery and redundancy. We comply strictly within PCI DSS standards and are accredited twice yearly.
Our company is a global IT services provider offering progressive Infrastructure-as-a-Service solutions from locations worldwide. Our bare metal server, cloud, hardware leasing and colocation options are built to meet the evolving technology demands businesses require without sacrificing performance.
One of the great things about working with our company, besides the enterprise level systems, is the ability to use the latest cutting edge technologies and work alongside a talented, creative and professional team.
The Candidate
The purpose of the Sales Engineer is to support pre-sales efforts for infrastructure services.
Attendance Requirements
Position is full time and will require a minimum of 40 hours per week of work
Working hours: Monday to Friday and might require night work
Training: the first 3 months of employment will be spent in the US
Key Job Responsibilities:
Project Work
Offer expert technical support during pre-sales cycle. Including but not limited to contract review, assistance with proposal preparation, RFP responses, customer meetings and tours. Primary job focus will be on colocation and hosting services.
Create supporting technical documents such as floorplans and rack layouts based on customer requirements for power and cooling.
Develop solutions based on company services and customer requirements.
Colocation services will include power, cooling and network capacity planning. Collaboration with Facility staff to obtain bids for custom colocation solutions.
Hosting solutions will include bare metal servers, cloud infrastructure, and backup and recovery services
Team Work
Helps other team members with any issues they may encounter so as to maintain overall team effectiveness.
Actively seeks to promote a healthy team environment so as to maintain and increase overall team morale and individual team members' job satisfaction.
Whenever needed, interacts and assists with members of other teams so as to contribute to the overall company culture.
Communication
Carries out day-to-day communication with other teams so as to ensure that all team members are sufficiently aware of work being carried out by their colleagues.
Keeps supervisor(s) informed about any issues that may arise.
Establishes and maintains communication with all stakeholders so as to tackle issues or anomalies that may arise.
Interacts with other teams to ensure that all relevant departments are up to speed on all projects.
POSITION REQUIREMENTS
Minimum (Necessary) Qualifications:
Minimum 3 years in technical pre-sales or Sales Engineering.
Ability to listen effectively and identify the client's business requirements.
Ability to understand and explain many different technologies and to communicate technical concepts in nontechnical terms.
Strong knowledge of the hosting industry (bare metal servers, control panels).
Strong knowledge of modern IT (virtualization, storage, IP Transit services, point to point networking).
Strong knowledge of datacenter technologies (HVAC, Power, Fire Suppression).
Excellent written and verbal communication skills.
Strong ability to work collaboratively as part of a team sales effort.
Completion of vendor technical/sales training and/or certification in relevant areas of industry technologies.
Fluent in written and spoken English.
What we offer:
In addition we offer competitive salary packages and great benefits that include:
Fruit, coffee, tea, water and soft drinks… all on the house!
Bright, colorful offices with a view, both in Novi Sad and Belgrade.
The ability to work with the latest cutting edge technologies.
Introductory training
All benefits paid pursuant to relevant Serbian laws
Games room facility
Flexible working hours
If you are interested in this position, please send a covering letter and CV in English!
Deadline for applications: 05.11.2016.