Mesto:
Beograd
Senioritet:
Intermediate
Datum postavljanja:
19.08.2016.
Rok:
02.09.2016.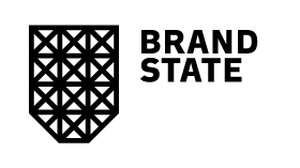 About Us
We at Zebra Crossing work with two Australian IT companies called GCOMM and LiveBackup that provide IT and broadband services to Australian business customers.
Great hands on opportunity with real growth potential
We are seeking the services of well educated, enthusiastic and communicative engineers to join our expanding team of 40 professionals here in Belgrade.
Can you see yourself working for a company that can offer you a proper technical experience and an opportunity to learn and develop? What we are asking for in return is your commitment to learn and to subscribe to the values of the company.
IT Support Desk Engineer
Belgrade
Main responsibilities of this role are:
Supporting our business customers on the phone or email and log trouble tickets for them
Keep the customer up to date with progress
Create outage notification communication for customers
First line diagnosing and troubleshooting related to network, LAN, Voip and Backup issues - using basic software tools
Log trouble tickets with telecommunication carriers and follow-up
Create and deploy basic configurations to customer routers
Check that all new Managed Router services have been added to the alerts
Maintenance of customer servers and workstations
Other support related tasks
The IT support engineers position requires shift work including night shifts, but we are fair about our offering.
Here are the type of people we are seeking to recruit
Some hands on experience working in an Support Centre would be great
IT University Degree or equivalent Certification in Cisco CCNA / CCNP/ MCSA
Experience in troubleshooting IP networking and switching
Windows server experience and other server applications
Storage network experience
Sound knowledge of ISP IP networking(OSPF, BGP, MPLS).
Knowledge of Linux and Windows operating systems
A continuous improvement technical mindset. Excellent problem solving skills and attention to detail are a must.
Nice to have: PBX experience, Asterix platforms, VoIP, SIP, Avaya, phone systems etc.
What we offer
We will give you a powerful computers, multiple fiber upstream internet access, a great working location and a cool group of people who can help develop your emotional, communication and IT skills. Over the last three years we have become really good in developing people and providing them with a sound career path. It comes from building and giving trust.
Interested? Then you should apply. A personal cover letter is highly valued and a significant differentiator.
Deadline for applications: 02.09.2016.