Oglas je preuzet sa sajta poslodavca i nije proveren od strane sajta HelloWorld.rs

Job listing has been deactivated.

Mesto:
Beograd
Senioritet:
Intermediate
Datum ažuriranja:
15.05.2018.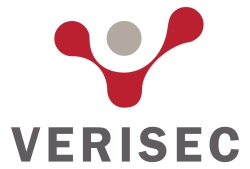 We are hiring an
IT Support / Infrastructure Technician
Belgrade
Join us on the journey of transformation from an IT security and technology-centric to a user-centric company! In 2017, we launched Freja eID, which has now become Sweden's first governmentally approved mobile electronic identity. In addition to giving users back their privacy, we fight a battle with the online world's largest villain: the passwords. We aim to become one of Sweden's most used digital services and this is just the beginning. In the rest of the world, e-IDs are still a relatively unknown phenomenon and we now have a great starting point for creating the next Swedish export success in the tech industry. Check out Freja eID's official website.
Verisec continues to grow and is now looking for an IT Support Technician / Infrastructure Technician to our office in Belgrade. The role includes to provide 1st line support to internal users in all aspects of IT – either through telephone, email, chat, or face-to-face contact. To help set up systems or resolve issues, installing and configuring computer hardware operating systems and applications. The role also includes monitoring and maintaining computer systems and networks, troubleshooting system and network problems, diagnosing and solving hardware or software faults. Setting up new users' accounts and profiles and dealing with password issues, as well as supporting roll-out of new applications and IT services including procedural documentation.
Further, we are looking for someone who can carry out security scanning, prioritize and manage IT support cases, manage system backups and purchase IT equipment, software license and such. You will aslo be testing and evaluating new technology; carrying out scheduled maintenance and upgrades on IT systems and software in accordance with instructions. This means that in the long term you'll be maintaining and developing Verisec's global network infrastructure and services.
Competence:
We are looking for you who have at least 2-5 years of work experience in IT operations and support. You are a problem solver, come up with new solutions and follow processes. Your primary knowledge lies in the Microsoft area with everything from hardware to server and client. You also possess knowledge in the listed areas below.
Requirements:
Client operating system and applications including Mac OS
Helpdesk and end-user support
Dell hardware; Server och Client
Microsoft Active Directory
Windows Server 2008/2008R2, 2012
VMware vSphere, Horizon View
Microsoft Exchange
Cisco Firewalls and Switches
Network Infrastructure and communication
The following additional skills or areas of knowledge are beneficial:
SQL server
SCCM
Ubuntu
Cisco Unity
Backup Solutions,
Antivirus/antispam
Monitoring and Security scanning
ITIL
Personal qualities:
As an employee of ours, your social skills are important. You are committed, responsible and careful in your work. You must be creative and self-employed with the ability to take the initiative to perform all kinds of tasks. You enjoy working in groups as well as independently. You are stimulated by problem solving and driven by this in your professional life. You are curious and eager to develop your skills. You can communicate fluently in both spoken and written English.
How to apply:
CV: Send us a regular CV on 1-2 pages to labs@verisec.com which will be useful for us just to grasp your general background. Feel free to also send us information on what you are passionate about, e.g. in Verisec we have snowboarders and skiers, world travellers, pole dancing champions, musicians and much more!
We look forward to receiving your application!
Deadline for applications: 26.05.2018.
Job listing has been deactivated.

Apply here