Mesto:
Kragujevac
Senioritet:
Intermediate
Datum postavljanja:
01.08.2016.
Rok:
17.08.2016.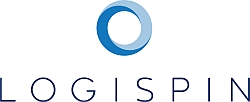 About Logispin
Created in 2009 to provide bespoke software development and consultancy for 3rd party companies, Logispin is made up of a group of dedicated and highly motivated professionals. We specialize in the development of products for the online gaming industry, having over 100 years of combined experience in online and land-based gaming. We have developed successful and productive teams on several world locations, some being Austria, Italy, Serbia, with headquarters in London, England. Being a leading corporation in betting software production, we are always involved in demanding and challenging projects which positively build the experience of our developers creating a fully professional, yet team-oriented atmosphere.
IT Support and Service Desk Operator
Job location: Kragujevac
Key Responsibilities
Install, configure, update and maintain computer hardware operating systems and applications
Monitor and maintain computer systems and networks
Talk staff/clients through a series of actions, either face to face or over the telephone or by remote assistance to help set up systems or resolve issues
Troubleshoot system and network problems and diagnose and solve hardware/software faults
Provide support, including update when needed and follow procedural documentation
Support the roll-out of new applications
Set up new user's accounts and profiles and deal with password issues
Respond within SLAs to reported requests and incidents
Add value to tickets before escalating to higher technical departments
Work continuously on a task until completion (or referral to third parties, if appropriate)
Keep record of all IT company assets
Prioritize and managing many open cases at one time
Test and evaluate new technology
This is a varying shift position. You will be expected to work shifts occurring at varying times of the day, varying days of the week according to the local labour law provisions.
Desired Skills and Experience
MCSE - Microsoft server/Windows systems experience
Experience in an IT support environment
Ability to communicate with IT users & all levels of business
IT Degree / other certificates
Previous experience in IT Technical writing and documentation is a plus
Experience with an online gaming company is a plus, but not essential
Develop technical requirements
Maintain equipment/software inventory
Administration of Microsoft Active Directory
Administration of Microsoft Exchange
Deep Knowledge of Windows and Linux Desktop OS
Deep Knowledge of Microsoft Office Suite
Knowledge of networking concepts
Good awareness of IT data security standards
Knowledge of these technologies will be considered advantages:
Knowledge of Symantec BackupExec
Knowledge of PRTG and Spotlight monitoring systems
Knowledge of Citrix XenApp and XenDesktop
Knowledge of PBX and telephony systems based on Asterisk VoIP solutions.
Benefits
Full-time permanent employment contract
Competitive salary and conditions corresponding to high demands of the position
Established 13th salary
Team building activities
Everyday fully paid meal with beverage
Flexible working time
Encouragement of innovation and support in personal and professional growth
Opportunity for training and education in our locations abroad
Deadline for applications: 17.08.2016.