Mesto:
Beograd
Senioritet:
Intermediate
Datum postavljanja:
13.10.2016.
Rok:
27.10.2016.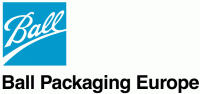 Beverage cans are more than just a perfect container - for us they are a high-tech product about which we are passionate.

Ball Beverage Packaging Europe is a leading beverage can producer in Europe. Our customers include highly reputable, internationally operating drinks companies. We operate from twenty-two production sites all around Europe.

Our company is a subsidiary of Ball Corporation, which manufactures high quality metal packaging for the beverage, food and household goods industries operating world-wide.
In addition, Ball Aerospace supplies aerospace technology and other technologies and services predominantly to the US government. Ball Corporation and its subsidiaries employ more than 18,500 staff worldwide.

We want to meet current and future business needs through the ongoing development of our knowledgeable people. Motivation, communication and satisfaction as well as health & safety are essential to maintaining a committed workforce able to accept challenges.
IT SYSTEM ADMINISTRATOR
(Location: Belgrade)


Job Description:
Follow and promote local use of the BPE support process.
Provide support for local users on all IT topics (hardware, applications, software).
Resolve local incidents within scope.
Work closely with central Service Desk for local incidents transferred.
Manage local data center in accordance with IS standards.
Ensure local data is backed-up and capable of being restored.
Record all incidents into the CA Service Desk.
Resolve assigned tasks in accordance with Service Level Agreements.
Deploy and manage IT assets in accordance with BPE standards.
Work closely with Global Service Desk colleagues to identify and realize opportunities for standardization.
Take on Ball resolver responsibilities as they develop.
Document all in standard manner and keep constantly updated.
Adhere strictly to IS standards.
Locally promote good IS practices and adherence to IS Security Guidelines.
Provide cover for colleagues in other locations where necessary.
Participate in local IS projects as required.
Candidate Profile:
Experience with Windows 2008 Server, Active Directory, Exchange/Outlook
Experience with Network (LAN, WAN, WLAN), Network printing, Software deployment, e. g. SCCM, "state-of-the- art" hardware and software in general
Has previously provided level 1 or level 2 IT support in a similar environment
Former IT support at a manufacturing company would be beneficial
Degree in IT or equivalent.
ITIL foundation level
Any Microsoft certificate (like e. g. MCSE, MCP, etc.) would be beneficial
Fluent in English and Serbian, other European languages are beneficial
A contract for a specified period of one year with the possibility of extension!


The selection process is taking place NOW!

If you consider yourself appropriate for this position, we invite you to apply for the position through our website
www.manpower.rs , Job Order 1739

Deadline for applications: 27.10.2016.

Manpower is an Equal Opportunity Employer and considers applicants for all positions without regard to gender, marital status, national origin, age, creed, religion, race, color, ancestry, sexual orientation, physical or mental disability.
All applicants will be informed and shortlisted candidates will be invited for an interview.