Mesto:
Beograd
Datum postavljanja:
24.08.2016.
Rok:
08.09.2016.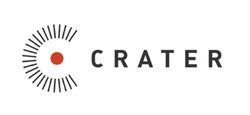 IT Technical Support Officer
Location: Belgrade, Serbia
We are an innovative US based tech and software communications company, and funded Silicon Valley startup, that has established foundation in Serbia. We have developed a product called SurveyBot that assists moving companies in making move estimates, the digital way, using 2 way video interaction and intuitive image recognition technology. Businesses improve efficiency and customers receive an interactive experience like never before.
Crater is looking for someone who can provide technical support and be responsible for smooth running of computer systems as well as have in-depth knowledge of programs, operating systems and applications.
Most importantly, your technical support will be vital to the ongoing operational efficiency of the company.
Duties
As a technical support/helpdesk employee, you'll be monitoring and maintaining the computer systems and networks in a technical support role. If there are any issues or changes required, such as forgotten passwords, viruses or email issues, you'll be the first person employees will come to.
Tasks can include:
installing and configuring computer hardware systems
monitoring and maintaining computer systems and networks
diagnosing hardware/software faults
solving technical problems, either over the phone or face to face
providing support, including procedural documentation and relevant reports;
following diagrams and written instructions to repair a fault or set up a system
setting up new users' accounts and profiles and dealing with password issues
working continuously on a task until completion
prioritising and managing many open cases at one time
rapidly establishing a good working relationship with customers and other professionals, such as software developers
testing and evaluating new technology
As technical support, you may also assist as a helpdesk operator
working with customers/employees to identify computer problems and advising on the solution - and updating self-help documents so customers/employees can try to fix problems themselves
analysing call logs so you can spot common trends and underlying problems
logging and keeping records of customer/employee queries
Skills
You will need to show evidence of the following:
the ability to think logically
a good memory of how software and operating systems work
excellent listening and questioning skills, combined with the ability to interact confidently with clients to establish what the problem is and explain the solution
the ability to work well in a team
good analytical, problem solving skills
a strong customer-care focus (with the ability to deal with difficult callers)
the ability to prioritise your workload
attention to detail
Qualifications
business information technology
business systems engineering
computer networking and hardware
computer science
computer software development
information technology
internet engineering
software engineering
Opportunities
competitive base salary, bonuses and commission
a supportive team of employees
opportunity to play a role in one of the fastest growing tech startups
opportunity to learn and grow - if you wish to move towards various other areas in IT, such as programming, IT training, technical sales or systems administration
improvement on customer-centric management and skills
understanding of project and client management
Please send your resume and cover letter by 08.09.2016.
We are a vibrant, innovative, and fast-moving company who are at the crossroads of transportation and technology. Our core values are commitment, professionalism, reliability and trust. And our work ethos is simple.