Mesto:
Novi Sad
Datum postavljanja:
16.09.2016.
Rok:
16.10.2016.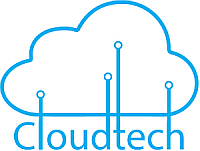 CloudTech is a software development company founded with an intention to deliver outstanding IT services - web & mobile application development, IT strategies, business intelligence and IT management & consultancy.
Our team is young, professional, motivated to work and to help our clients to succeed in a competitive environment.
IT / Telecom Engineer
Lokacija: Novi Sad
Role and Responsibilities
Maintain, configure and troubleshoot Highly Available VoIP (SIP) Linux servers, Cisco network infrastructure, KVM virtual machines, LXC containers and VoIP applications.
Maintenance and implementation of Python scripts for PostgreSQL, MySQL and text logs data extraction for statistics, billing and application health reporting.
Day-to-day monitoring and provisioning of a VoIP services platform, including providers and client trunks provisioning, incident detection and reporting, SIP routes provisioning and billing information updates.
Qualifications and Education Requirements
Technical (Computer Science / IT / Engineering / Telecom) or equivalent skills and/or equivalent Experience.
Preferred Skills & Experience
2 to 5 years' Industry experience,
Must have hands on experience with SIP proxies (OpenSIPS, Kamailio), RTP proxies (RTPProxy) and PBXs (FreeSWITCH, Asterisk),
Working knowledge and experience in solving common VoIP issues at the signaling, media, systems and networking levels, along with a strong working knowledge of SIP Trunking,
Must be Familiar with voice services applications, along with standard industry practices concerning inbound and outbound call routing and voice codecs,
Strong Understanding of Session Initiation Protocol (SIP), Real-Time Transport Protocol (RTP), Real-Time Transport Control Protocol (RTCP), and Digital Tone Multi Frequency (DTMF),
Development knowledge in Python and shell scripting,
Experience with using MySQL/PostgreSQL databases,
Experience with Proxmox and DRBD would be a plus.
What We Offer
Opportunity for creative and independent work,
Professional challenges in working on complex systems,
Personal development through work on the latest technologies and concepts, attending regional conferences and certification,
Great working environment, open, informal and fun atmosphere,
Permanent and full time employment in our Novi Sad downtown office.
Rok za konkurisanje: 16.10.2016.