Mesto:
Beograd
Senioritet:
Junior
Datum postavljanja:
30.05.2019.
Rok:
29.06.2019.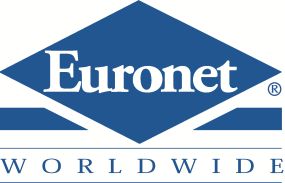 Euronet Worldwide Inc. (NASDAQ: EEFT) is a global leader for processing secure electronic financial transactions. Our products facilitate the movement of payments around the world and connect our partners - financial institutions, retailers and mobile operators - with their end-consumers both locally and globally. We process over one billion payment transactions originating on our global automated teller machine (ATM) and point-of-sale (POS) networks using our proprietary technology platform.
We are currently seeking an:
Information Security Analyst
to join our team in Belgrade, Serbia
Key Responsibilities:
Coordinate and actively participate in Compliance Audits (eg. PCI-DSS, PCI-3DS, PCI-PIN, ISO27001, SOX)
Help in the Planning of the Security & Compliance Infrastructure
Follow-up on the remediation of the Audit findings
Document and maintain Security Policies and Procedures
Work with external/internal Consultants during Security Audits
Manage and Administer the HIPS, NIPS, SIEM, AV, Proxy Infrastructure
Provide input to the Firewall Review Process and the Change Management Process
Patching/Hardening/Configuration of the Applications/Systems related to the Security/Compliance Infrastructure
Investigation of Alerts coming through to the SIEM System
Daily and weekly Reporting through the course of the Investigations for Offenses/Incidents
Generate and review different types of Security and Compliance Reports
Daily Operations related to the Information Security & Incident Response Team
Requirements:
University or College Degree in Computer Science or a related Academic field
At least 1 year of IT Security experience, preferably in a multi-national Organization, including the use of Tools relevant to Intrusion and Malware Detection or Prevention
Knowledge on Telecommunications and Networking and on Server/Client Systems
Fluency in the English Language
Flexibility and Reliability
Strong Communication, Analytical and Critical Thinking skills
Strong Planning and Time-Management skills
Ability and readiness to work in Nationally and Geographically diversified Teams
Complex Thinking in IT and Business-related processes
Strong MS Word and Excel skills
MS Access, MS Project, MS Visio is an asset
We offer:
Excellent Career prospects within a Dynamic and Multinational Organization, with a leading position in the Market and ambitious expansion plans
Competitive remuneration package
Opportunity to advance as a Professional
Opportunity to work within virtually all Domains of Information Security
Euronet Services headquartered in Belgrade, Serbia is a wholly owned subsidiary of Euronet Worldwide, Inc., a U.S.-based company. Listed on NASDAQ as EEFT, Euronet has market capitalization of over $4 billion USD.
Deadline for applications: 29.06.2019.