Mesto:
Beograd
Senioritet:
Intermediate, Senior
Datum postavljanja:
05.12.2018.
Rok:
20.12.2018.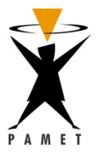 Java Backend Developer
Belgrade
We are a US based company, headquartered in San Francisco with a development center (Pamet d.o.o.) in Belgrade, Centar Sava.
With more than 300 tech solutions delivered over the past 15 years our deep expertise in software development allows us to provide one of the best products in the industry.
Vicert is looking for experienced Java Backend Developers to join us in our Belgrade office and work with our team on different projects for large international clients. Your primary responsibilities will include development and maintenance of back-end REST services, Integration with other back-end services/modules and development and maintenance of data transformation processes. A commitment to collaborative problem solving, sophisticated design and quality product are essential.
Become a part of a strong team with vast experience in software development, and develop your career working in an inspiring environment focused on education, personal growth, and client success.
Position expectations
You will have the leading role in the design and implementation phase of the project, including coding, testing, debugging, and documentation. Candidate should be capable to apply the programming patterns and technology knowledge during the project design and implementation.
You will actively participate in calls/meetings with the clients, and should be able to estimate time and risks for the project tasks. Produced code and other accompanying materials are production-ready.
It is expected that you have mastered the core technologies that are of interest to the project and company overall, but you should also expand the knowledge beyond those technologies. Constant active research for new technological opportunities that could fit into the current project scope is characteristic typical for this position.
Education and experience
University degree in computer science (or equivalent)
4+ years of Java development experience
Technology skills
Experience with Java and related frameworks: Spring MVC, Spring Boot, Spring Data, Hibernate, JPA, JDBI, JOOK
Experience with relational database management systems and SQL
Experience with web services (SOAP and REST), XML, JSON
Experience with GIT and SVN source control systems
Experience with Maven, Gradle, Jenkins and other CI tools
Experience with Agile development practice
Bonus skills
Knowledge of Groovy/Grails
Knowledge of Ruby/Rails
Knowledge of Node JS
Personal skills
Strong communicator with analytical thinking
Team player eager to learn and share the knowledge with the team
Oriented to self-education and skills improvement
Benefits
Excellent compensation package
Positive company culture
Continuous training and education program
Interesting projects with a high focus on quality
Advancement opportunities based on performance
20.12.2018.