Oglas je preuzet sa sajta poslodavca i nije proveren od strane sajta HelloWorld.rs

Mesto:
Beograd
Senioritet:
Intermediate
Datum ažuriranja:
20.11.2015.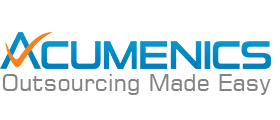 Old Country d.o.o. Belgrade is a rapidly growing premier services and products company specializing in information and data solutions, including enterprise resource planning systems (ERP), real estate management systems, large and complex data warehouses and business analytics environments. In order to support its growing QA team,
Old Country is currently seeking a:
Java Developer
Belgrade
Duties and responsibilities:
Software product design, architecture, development activities (design, prototyping, testing, integration and documentation) and maintenance
Reviewing milestones and deliverables against approved plan
Following software development and implementation methodology
Collaborating with the development team
Assisting in the development of functional specifications, documentation and test plans throughout the software development life cycle
Creating and performing unit testing
Liaising with the user community in order to translate business/user requirements into software design specifications
Staying abreast of emerging technology to augment feasibility studies and recommendations
Prioritizing competing requests for product and data quality support and enhancements
Technical and personal requirements:
At least two years of experience in web application development with Java platform
At least two years of experience with RDBMS like MS SQL Server and MS SQL
Strong knowledge of Java, J2EE, JSP and Spring framework
Strong functional understanding of Object oriented concepts, WEB development and Service Oriented Architecture
Strong understanding of relational database concepts, and basic preferable knowledge of database administration of databases like MS SLQ server, MySQL, etc.
Strong knowledge of HTML, CSS, JavaScript
Experience with Enterprise-level software development is a plus
Experience with JQuery and ExtJS is a plus
Strong knowledge of XML, JSON is a plus
Experience with Eclipse and SVN
Experience with Apache Tomcat is a plus
Ability to work both individually and in collaboration with the development team is a must
Capable to work within the plan and the scope of the project
Good communication skills
Excellent command of English
Please note that some functional exposure to different industry application areas like Financials and Accounting, Distribution, Manufacturing, Architecture, Engineering and Construction, Real Estate Management, Human Resources, Insurance etc. would be considered a plus..
What we offer:
A challenging position in a rapidly growing but stable company
Competitive salaries and bonuses
An opportunity to work in a highly-rewarding and friendly environment, with a team of experts
Flexible working hours
Option to work from home if you like
Required equipment and covered expences
An oportunity to work exclusivelly on projects with international clients
Deadline for applications: 15.07.2017.