Mesto:
Bratislava (Slovakia)
Senioritet:
Junior
Datum postavljanja:
18.01.2018.
Rok:
17.02.2018.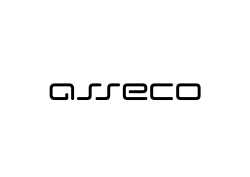 We are looking for:
Java Developer
Place of work: Bratislava
Contract type: full-time
Start date: ASAP
Salary offered (gross): upon agreement
Information about the position
Job description, responsibilities and duties
We are looking for new member of development team with focus on internet banking. Successful candidate will cooperate on business logic implementation and web services in Java.
Position includes responsibilities for:
ongoing consulting with Analysts
proposition of optimal solutions for customer in internet banking area
identifying critical areas in application and fining solutions together with development team
Employee perks, benefits
personal development and career growth opportunities
cultural and sport company events and activities
motivational personal evaluation
Requirements for the employee
Candidates with education suit the position
Follow-up/Higher Professional Education
University education (Bachelor's degree)
University education (Master's degree)
Postgraduate (Doctorate)
Language skills
English - Intermediate (B1)
Other knowledge
Java - advanced
Personality requirements and skills
Hard skills:
experience with programming in Java – service solutions with focus on WebServices
experience with programing in PL/SQL
experience with ESB and AS (e.g. JBOSS, WebLogic, WEbSphere..) are advantage
good skill in reading and understanding other co-workers codes
English language skills on communication level
Soft skills:
good communication skills and team spirit
Advertiser
Brief description of the company
Asseco Central Europe (Asseco CE) is one of the strongest software houses in Central and Eastern Europe. It is active in Slovakia, the Czech Republic and Hungary. The company belongs to the leading providers of comprehensive IT solutions and services. It implements demanding projects for commercial sector, as well as for public sector and central and local governments. Asseco CE has longterm experience with extensive projects with strong emphasis on supporting the strategic goals of its customers.
The company´s history goes back to 1990, when ASSET company was established. In 1999, its software division unbundled and a new enterprise ASSET Soft was founded. Later on, it entered into a strategic partnership with Comp Rzeszów and, thereby, the fundamentals of the future international group Asseco were laid. In October 2006, the company (already under Asseco Slovakia brand) was listed on the Warsaw Stock Exchange, thus becoming the first Slovak company to be directly quoted on a foreign stock exchange. In 2007, the company entered the Czech market through the PVT acquisition. Two years later Asseco Czech Republic and Asseco Slovakia integrated and, thereby, Asseco CE group was established. Several IT and telecommunications focused companies are part of the Asseco CE group in Slovakia, in the Czech Republic and in Hungary. The entire Asseco CE group currently employs around 1,600 people.
Number of employees: 250-499 employees
Company address
Asseco Central Europe, a. s.
Trenčianska 56/A
821 09 Bratislava
Contact person: Mgr. Marianna Kadašiová

Deadline for applications: 17.02.2018.