Mesto:
Beograd
Senioritet:
Intermediate
Datum postavljanja:
30.05.2018.
Rok:
29.06.2018.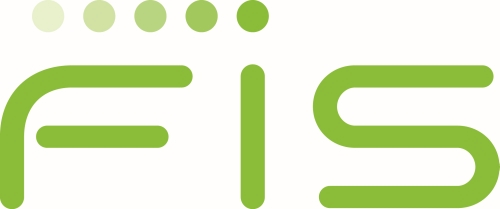 Java Developer
Belgrade
Position Responsibilities\Requirements
Do you find the financial markets exciting? Does using technology to develop complex and demanding solutions appeal to you? Then look no further… Come make your career with us!
We are
Fidelity Information Systems (FIS) is the world's largest financial technology solutions provider. FIS' more than 53,000 worldwide employees are passionate about moving our clients' business forward and keep them competitive through thought leadership, operational excellence and innovation. We help our clients transform disruption into opportunity, giving them the tools needed to thrive not just today, but in tomorrow's financial world.
FIS APT
At FIS APT we build solutions for investment risk management. Our applications allow banks, pension funds, hedge funds and other asset owners to get a real understanding of the risk of their investments across all asset classes. We enable our clients to meet regulatory needs as well as giving them an edge in making well informed investment decisions.
Your role
We are currently looking for a Java developer to join our development team building our hosted and managed risk platform. You will be working as a part of the team responsible for the whole application stack from the UI to the integration of the core analytics to the database. You will be responsible for maintaining and extending our existing JEE based application and will be involved in our new greenfield Springboot based platform. You will be working closely with the other team members of our cross-functional team and with the product owners to ensure that we build the right things in the right way with the right technologies.
You will help the team to choose technologies and be involved in our move towards a devops culture throughout our product line. As we move these projects forwards we will all be learning new technologies and techniques and you will be an integral part of that process.
You have
We are looking for someone who is passionate about good software engineering practice and likes to keep up to date with the latest trends and ideas in development. We believe in team work, everyone working together across disciplines to make sure we deliver great products.
B Sc. in Computer Science or similar degree.
3+ years of commercial software development working with Java in a web app environment – Spring or JEE
Experience working with legacy products and new products
Ability to contribute in an international based Agile team structure
Drive to deliver high quality software in a fast-paced environment
Fluency in English
You are
An analytical thinker with an entrepreneurial attitude to problem solving
Driven and enjoy influencing the direction of your own development
Collaborative and like to share knowledge
Constantly challenging existing mindsets and ways of doing things for the better
Bonus if you have
Experience in financial markets
Experience with Relational databases (MySQL, SQL Server etc)
Experience with CI/CD technologies – Docker, Kubenetes etc
But most of all we expect you to have a genuine interest in solving technical and user experience problems and working with software development! We are passionate about our work, but we also know that life balance is important and that a fun workplace breeds creativity and innovation!
Ready to start your journey with us?
We look forward to receiving your application. Please use only the button below in order to apply (only complete online applications will be considered).
Recruitment at FIS works primarily on a direct sourcing model; a relatively small portion of our hiring is through recruitment agencies. FIS does not accept resumes from recruitment agencies which are not on the preferred supplier list and is not responsible for any related fees for resumes submitted to job postings, our employees, or any other part of our company.
FIS is committed to protecting the privacy and security of all personal information that we process in order to provide services to our clients. For specific information on how FIS protects personal information online, please see the FIS Online Privacy Notice.
Rok za konkurisanje: 29.06.2018.