Mesto:
Beograd
Senioritet:
Intermediate
Datum postavljanja:
21.08.2018.
Rok:
20.09.2018.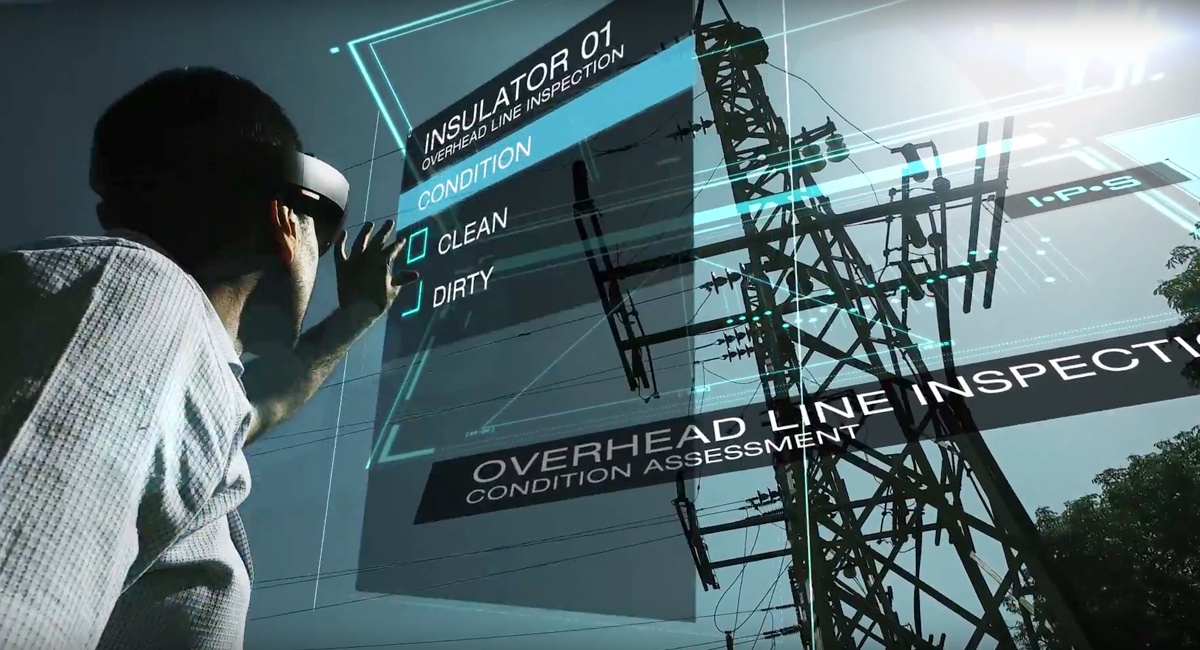 The IPS-Global Group is a rapidly growing, international software systems house. We are specialized on Electrical Network Enterprise Asset Management Software, and offer power utility companies outstanding and innovative software solutions. Within our IPS-SYSTEMS™ Asset Performance Management Suite we provide cutting edge software in the field of Technical Asset Data and Maintenance Management, Protective Relay Data, Testing and Setting Management, as well as Asset Health and Asset Performance Management.
The IPS-Global Group is a recognized APM (Asset Performance Management) software provider & vendor for Asset Analysis and for electrical power utilities by Gartner. We also have partnerships with important enterprises in the Energy Sector e.g. Siemens.
Are you passionate about artificial intelligence, big data & augmented reality? Do you want to contribute to the digital future? Then keep reading, this is a perfect opportunity for a software technology expert as
JavaScript Developer - proficient with React.js (m/f)
full-time position / Belgrade office (Serbia)
Empowering our employees every day!
We offer an interesting and varied position in an internationally active company, where you are going to have the opportunity to be involved in worldwide projects and support them on-site (USA, Dubai, Malaysia, Germany, etc.)
Get ready to grow at the speed of light and to take responsibilities.
Your development – our commitment: on-site trainings and career opportunities based on each individual profile and supporting each employee to achieve their professional and career goals.
You'll join an international team with more than 13 nationalities & a group of experts in Web, Desktop, Mobile, Database, etc.
Have fun working in a friendly, enthusiastic and cooperative work environment.
We inspire and support employees to do their best every day. Enjoy with colleagues during the breaks at our "Employee Lounge Room"
Team building activities for all, in Serbia and abroad! Sailing, bowling, international meetings, weekly basketball matches & much more!
Energy & More corporate benefits: private health insurance and gym memberships.
We hope you love coffee, because we have the best espresso of the city!
We, the IPS-Global Group, are an equal opportunities employer.
Your Energy
Strong proficiency in JavaScript, including DOM manipulation and the JavaScript object model
Minimum 3 years experience in a similar position.
Thorough understanding of React.js and its core principles
Experience with popular React.js workflows such as Redux
Familiarity with newer specifications of EcmaScript
Experience with data structure libraries (e.g.Immutable.js)
Knowledge of isomorphic React is a plus
Familiarity with RESTful APIs
Knowledge of modern authorization mechanisms such as JSON Web Token
Familiarity with modern front build pipelines and tools
Experience with common front-end development tools such as Babel, Webpack, NPM, etc.
Experience with unit testing (Jest, Enzyme)
Ability to understand business requirements and translate them into technical requirements
A knack for benchmarking and optimization
Familiarity with code version tools such as Git
Microsoft development stack is a plus
Your responsibilities
Primary focus will be on developing user interface components and implementing them following well-known React.js workflows such as Redux and ensure that these components and the overall application are robust and easy to maintain.
Coordinate with the rest of the team working on different layers of the infrastructure. Therefore, a commitment to collaborative problem solving, sophisticated design, and quality product is important.
Very interesting time to join our IPS-Global Team. You will support our team migrating enterprise Win Forms monolithic application to the cloud base microservice solution using cutting-edge technologies.
Developing new user-facing features using React.js
Building reusable components and front-end libraries for future use
Translating designs and wireframes into high quality code
Optimizing components for maximum performance across a vast array of web-capable devices and browsers
Troubleshoot data issues, validate result sets, recommend, and implement process improvements.
Work closely with the product development teams to deliver solutions in an agile environment
Keep reading and have a look at the below links:
Does it sound interesting to you? Next step, send your online application:
Ideally send your online application including your CV, motivations letter in English and your salary expectation to alicia.rodriguez@IPS-energy.com. In case of any further questions please contact Alicia Rodriguez under alicia.rodriguez@IPS-energy.com or +49 8941614885-63.