Mesto:
Beograd
Senioritet:
Intermediate
Datum postavljanja:
04.07.2017.
Rok:
04.08.2017.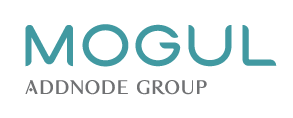 We are looking for a:
JavaScript Developer
Belgrade
Are you an experienced JavaScript developer with skills in React?
As a member of our team you will be challenged in many ways as we live Agile lives. You will work distributed in multinational team, progress towards excellence and get awarded in many ways. Mogul Balkan targets a big market with our deep competence and long experience in application development, system integration and CMS implementations. Mogul Balkan is a part of AddNode group, an international company with Europe as home market.
Currently we are looking for a very experienced JavaScript developer. Kompanion is our sister-company and you will be working on their project. Kompanion is a software company based in Gothenburg, Sweden and their main focus is to develop planning solutions for municipal home care and private sector companies in the service field. They have approximately 10 employees and are owned by Addnode Group. Kompanion is also the name of a route optimizing planning system used in home care in Swedish municipalities.
We are looking for developers that have good experience in software development in JavaScript, who have a good knowledge of web application development and a genuine interest in the whole development process, but also have personal qualities having very good ability to communicate and cooperate with people, i.e. high social competence, good values, ethics and moral. Since we are working in a distributed environment with close customer relations you need to be preemptive and active in the customer dialog.
Your profile should match:
Solid knowledge and experience in JavaScript
Knowledge of some kind of JavaScript-framework (such as Angular) is a must
Experience in React is a big advantage
Experience and knowledge of Silverlight is meritorious
Excellent communication skills
You are fluent in writing and speaking English
We are waiting for your application with CV - in English only.
Deadline for applications: 04.08.2017.